George Mason Patriots
2018-2019 Overall Rank: #61
Conference Rank: #3 Atlantic 10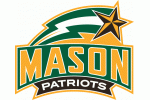 Coach Dave Paulsen enters his fourth season leading George Mason and this should be the year he takes the Patriots to the next level. The Patriots have finished 9-9 in Atlantic 10 play each of the last two seasons and that is not bad in a tough conference. Now the expectations are higher since Coach Paulsen returns all eight players who were part of the regular rotation in 2017-2018.
2017-18 Record: 16-17, 9-9
2017-18 Postseason: None
Coach: Dave Paulsen
Coach Record: 47-52 at George Mason, 442-266 overall
Key Departed Players:
Key Returning Players:
Otis Livingston II, Senior, Guard, 17.3 ppg
Jaire Grayer, Senior, Guard, 12.3 ppg
Justin Kier, Junior, Guard, 11.0 ppg
Goanar Mar, Sophomore, Forward, 10.9 ppg
Greg Calixte, Sophomore, Forward, 4.9 ppg
Ian Boyd, Junior, Guard, 7.7 ppg
Javon Greene, Sophomore, Guard, 4.5 ppg
AJ Wilson, Sophomore, Forward, 3.7 ppg
Key New Players:
Jason Douglas-Stanley, Freshman, Guard
Jamal Hartwell II, Freshman, Guard
Jordan Miller, Freshman, Guard
Jarred Reuter, Junior, Forward, Transfer from Virginia
Projection:
Point guard Otis Livingston II led the team with 17.3 points and 4.4 assists last season. He is a prolific and consistent outside shooter and will take all the big shots for George Mason. Fellow senior guard Jaire Grayer is not as dynamic of a scoring threat as Livingston, but Grayer will do plenty of scoring from beyond the arc. At 6-5, Grayer is also a big guard who led the team with 7.3 rebounds. Justin Kier is not a shooter, but the 6-4 junior will attack the basket very effectively. He is also a decent rebounder for a guard. Ian Boyd and Javon Greene should again provide quality backcourt depth off the bench. The frontcourt is where this team could see dramatic improvement compared to last year. Goanar Mar and Greg Calixte were thrown into the starting lineup as freshmen and played relatively well. Mar averaged 10.9 points per game, while Calixte added 4.9. Both are solid rebounders too and Mar's ability to stretch the defense with his outside shooting makes him difficult to defend. AJ Wilson emerged as a decent shot blocking threat as a freshman and, with the addition of Virginia transfer Jarred Reuter, Coach Paulsen finally has some experience and depth in the frontcourt. A trip to the NCAA Tournament is not a far off goal, but there are a lot of good teams to contend with and it could all come down to the conference tournament since it seems likely that the A10 will beat itself up too much to get more than two bids to the NCAA Tournament.
Projected Postseason Tournament: NIT
By the Numbers:
Scoring Offense: 71.8 (231st in nation, 10th in conference)
Scoring Defense: 75.7 (264, 14)
Field-Goal Percentage: 43.3 (255, 9)
Field-Goal Defense: 45.1 (244, 6)
Three-Point Field Goals Per Game: 7.0 (242, 10)
Three-Point Field-Goal Percentage: 32.6 (298, 11)
Free-Throw Percentage: 74.2 (69, 5)
Rebound Margin: 1.2 (148, 4)
Assists Per Game: 11.5 (318, 14)
Turnovers Per Game: 12.9 (172, 12)