Murray State Racers
2018-2019 Overall Rank: #64
Conference Rank: #1 Ohio Valley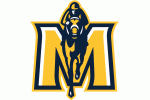 After a couple years of playing second fiddle to Belmont in the OVC, Murray State won the regular season and conference tournament titles in 2017-2018. Coach Matt McMahon enters his fourth season at the helm of the Racers without last year's top two scorers. Jonathan Stark led the way with 21.4 points during his senior season and his presence will certainly be missed. So will Terrell Miller, a 6-8 forward who averaged 15.1 points and a team high 8.6 rebounds. That leaves a couple big holes to fill, but this team has enough talent to get back to the NCAA Tournament.
2017-18 Record: 26-6, 16-2
2017-18 Postseason: NCAA
Coach: Matt McMahon
Coach Record: 59-37 at Murray State, 59-37 overall
Key Departed Players:
Jonathan Stark, Guard, 21.4 ppg
Terrell Miller Jr, Forward, 15.1 ppg
Jalen Dupree, Forward, 5.7 ppg
Byron Hawkins, Guard, 7.2 ppg
Key Returning Players:
Ja Morant, Sophomore, Guard, 12.7 ppg
Shaq Buchanan, Senior, Guard, 9.1 ppg
Brion Sanchious, Senior, Forward, 2.9 ppg
Anthony Smith, Senior, Forward, 3.6 ppg
Brion Whitley, Sophomore, Guard, 1.5 ppg
Devin Gilmore, Sophomore, Forward
Key New Players:
Tevin Brown, Freshman, Guard
Darnell Cowart, Junior, Forward, JC Transfer
Mike Davis, Junior, Forward, JC Transfer
Jaiveon Eaves, Junior, Guard, JC Transfer
Jalen Johnson, Freshman, Guard
DaQuan Smith, Freshman, Guard
KJ Williams, Freshman, Forward
Projection:
Ja Morant will be the new star of the team after averaging 12.7 points, 6.3 assists and 6.5 rebounds as a freshman. He has the potential to be one of the best point guards in the nation and he will help Murray State find some new scorers to help replace Stark and Miller. Shaq Buchanan is the most experienced option after averaging 9.1 points per game as a junior. Brion Sanchious and Anthony Smith will do a little scoring in the paint, but Murray State will have to rely quite heavily on their newcomers. With DaQuan Smith and Tevin Brown leading a talented group of incoming freshmen, the Racers could have another breakout freshman on the team this year. And if not, they can rely on a trio of junior college transfers, including Jaiveon Eaves who is expected to add another boost to an already loaded backcourt. It is in the frontcourt where the Racers lack depth. Sanchious is a solid option, but Smith needs to find a way to stay out of foul trouble or a lot of pressure will be put on the junior college transfer Darnell Cowart to play major minutes. Otherwise Coach McMahon will be forced to play small and that could eventually catch up to Murray State as they look to return to the NCAA Tournament.
Projected Postseason Tournament:
NCAA
By the Numbers:
Scoring Offense: 78.6 (60th in nation, 1st in conference)
Scoring Defense: 66.2 (34, 2)
Field-Goal Percentage: 48.3 (26, 2)
Field-Goal Defense: 41.3 (40, 2)
Three-Point Field Goals Per Game: 8.5 (95, 3)
Three-Point Field-Goal Percentage: 37.7 (52, 2)
Free-Throw Percentage: 73.4 (101, 4)
Rebound Margin: 5.7 (28, 1)
Assists Per Game: 14.7 (96, 3)
Turnovers Per Game: 12.0 (96, 1)