Buffalo Bulls
2018-2019 Overall Rank: #74
Conference Rank: #1 Mid-American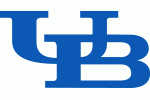 Buffalo absolutely dominated the MAC in 2017-2018. The Bulls went 15-3 in conference play and cruised through the conference tournament to earn the MAC's automatic bid to the NCAA Tournament. And this group was not done there. Buffalo crushed Arizona in the first round before bowing out to Kentucky. That win over Arizona was a great program building victory and Coach Nate Oats should continue that success with much of his roster returning.
2017-18 Record: 27-9. 15-3
2017-18 Postseason: NCAA
Coach: Nate Oats
Coach Record: 64-39 at Buffalo, 64-39 overall
Key Departed Players:
Wes Clark, Guard, 15.5 ppg
Ikenna Smart, Forward, 3.6 ppg
James Reese, Guard, 2.4 ppg
Key Returning Players:
CJ Massinburg, Senior, Guard, 17.0 ppg
Jeremy Harris, Senior, Guard, 15.5 ppg
Davonta Jordan, Junior, Guard, 6.5 ppg
Nick Perkins, Senior, Forward, 16.2 ppg
Dontay Caruthers, Senior, Guard, 6.7 ppg
Jayvon Graves, Sophomore, Guard, 5.1 ppg
Montell McRae, Senior, Forward, 3.1 ppg
Brock Bertram, Sophomore, Center, 1.1 ppg
Dominic Johnson, Sophomore, Forward
Colby Moultrie, Sophomore, Guard
Key New Players:
Tra'Von Fagan, Sophomore, Forward, JC Transfer
Ronaldo Segu, Freshman, Guard
JeeNathan Williams, Freshman, Forward
Gabe Grant, Senior, Forward, Transfer from Houston, not eligible
Antwain Johnson, Senior, Guard, Transfer from Middle Tennessee, not eligible
Projection:
CJ Massinburg, Nick Perkins and Jeremy Harris all averaged over 15 points per game last season. Massinburg and Harris do much of their scoring from beyond the arc where both shot over 40 percent. Massinburg especially does a lot of damage by attacking the basket and the 6-3 guard led the team with 7.3 rebounds per game. Like Massinburg and Harris, Perkins is also strong on the glass. Perkins, a 6-8 forward, is a consistent force in the paint on the offensive end. Those three will lead the way, but Buffalo needs some other players to step up and play important roles on this team. Davonta Jordan will run the show after dishing out 4.0 assists per game. With Dontay Caruthers, Jayvon Graves and Montell McRae all returning, the Bulls have the depth and talent to win the MAC. And they have the depth and talent to pull off another upset in the NCAA Tournament too.
Projected Postseason Tournament:
NCAA
By the Numbers:
Scoring Offense: 84.6 (6th in nation, 1st in conference)
Scoring Defense: 76.2 (274, 11)
Field-Goal Percentage: 47.3 (43, 1)
Field-Goal Defense: 43.0 (113, 3)
Three-Point Field Goals Per Game: 9.8 (28, 2)
Three-Point Field-Goal Percentage: 37.0 (79, 2)
Free-Throw Percentage: 69.9 (238, 9)
Rebound Margin: 2.1 (101, 1)
Assists Per Game: 16.6 (18, 1)
Turnovers Per Game: 12.4 (123, 5)
Madness 2018 Men's Basketball Recruit Rankings:
#120 JeeNathan Williams