Louisiana Ragin' Cajuns
2018-2019 Overall Rank: #75
Conference Rank: #1 Sun Belt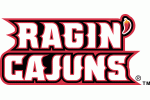 Louisiana dominated the Sun Belt last season, going 16-2 and easily winning the regular season title. However, after a loss to Texas-Arlington in the conference tournament, a team the Ragin' Cajuns beat twice during the regular season, ULL had to settle for a trip to the NIT. And once there they lost in the First Round at LSU. This group may not be as talented as last year's team without Frank Bartley, Bryce Washington and Johnathan Stove, but they can still win the Sun Belt.
2017-18 Record: 27-7, 16-2
2017-18 Postseason: NIT
Coach: Bob Marlin
Coach Record: 155-111 at Louisiana, 380-242 overall
Key Departed Players:
Frank Bartley, Guard, 17.8 ppg
Bryce Washington, Forward, 10.4 ppg
Johnathan Stove, Guard, 10.1 ppg
Larenz Stalcup, Center, 1.9 ppg
Key Returning Players:
JaKeenan Gant, Senior, Forward, 13.7 ppg
Malik Marquetti, Senior, Guard/Forward, 8.1 ppg
Marcus Stroman, Senior, Guard, 6.8 ppg
Justin Miller, Junior, Forward, 7.1 ppg
Cedric Russell, Sophomore, Guard, 5.7 ppg
Jerekius Davis, Junior, Forward, 3.5 ppg
P.J. Hardy, Junior, Guard, 3.1 ppg
Key New Players:
R.J. Gladney, Freshman, Forward
Jeremy Hayes, Junior, Guard, JC Transfer
Kobe Julien, Freshman, Forward
Kristian Lafayette, Freshman, Forward
Eli Mouton, Freshman, Guard
Trajan Wesley, Freshman, Guard
Jalen Johnson, Junior, Forward, Transfer from Saint Louis, not eligible
Projection:
The senior trio of JaKeenan Gant, Malik Marquetti and Marcus Stroman will lead this team. Gant, a 6-8 forward, averaged 13.7 points and 5.8 rebounds last season. He is enough of an outside shooting threat to stretch the defense, but Gant will also have to pick up the slack on the glass. Marquetti is a very efficient three-point shooter and he could emerge as a dynamic scoring threat if he uses his 6-6 frame to attack the basket more consistently. Stroman will run the show for one more season after dishing out 6.5 assists per game in 2017-2018. He is not a big scoring threat, but Stroman is the player that makes this team tick. Cedric Russell provided a great spark off the bench with his outside shooting as a freshman and junior Justin Miller was a starter two years ago, but served as Washington's backup last season. Miller is certainly ready to attempt to fill Washington's shoes. If he can do that successfully, on both ends of the floor, this is a Louisiana squad that has a great chance at putting last year's disappointing trip to the NIT behind them.
Projected Postseason Tournament:
NCAA
By the Numbers:
Scoring Offense: 83.2 (15th in nation, 1st in conference)
Scoring Defense: 70.8 (137, 8)
Field-Goal Percentage: 46.4 (83, 1)
Field-Goal Defense: 43.4 (145, 8)
Three-Point Field Goals Per Game: 8.7 (80, 5)
Three-Point Field-Goal Percentage: 36.3 (103, 2)
Free-Throw Percentage: 76.1 (32, 1)
Rebound Margin: 6.6 (16, 1)
Assists Per Game: 17.4 (10, 1)
Turnovers Per Game: 13.4 (224, 6)