Elon Phoenix
Overall Rank: #9
#3 CAA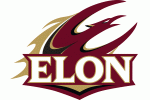 The expectations are rising quickly for Elon. The Phoenix were picked to finish second to last in the CAA in the preseason poll, but ended up going 6-2 and reaching the playoffs. Once there Elon lost to Furman in the first round and that was their third loss in a row following regular season defeats at the hands of New Hampshire and James Madison. Those are not bad losses, but Elon does need to rebuild their momentum. And with 18 starters back in Coach Curt Cignetti's second season as head coach, it should not take long to find momentum.
2017 Record: 8-4, 6-2
2017 Postseason: FCS Playoffs
Coach: Curt Cignetti (8-4 at Elon, 61-21 overall)
Offensive Coordinator: Drew Folmar
Defensive Coordinator: Troy Trisciani
Returning Leaders:
Rushing: Malcolm Summers, RB, 755 yards
Passing: Davis Cheek, QB, 2,431 yards
Receiving: Kortez Weeks, WR, 709 yards
Tackles: Warren Messer, LB, 114
Sacks: Marcus Willoughby, DL, 7.0
Interceptions: Tyler Campbell, DB, 3
Other Key Returnees: RB De'Sean McNair, RB Brelyd Cyphers, WR Corey Joyner, OL CJ Toogood, DB Daniel Reid-Bennett, LB Matt Baker, DB Greg Liggs Jr
Key Losses: WR Tre Lennon, OL Ikenna Nwokeji, S Chris Blair, DL Dondre Howell
Offense:
Quarterback Davis Cheek looked like an experienced senior last season. But he was just a freshman and threw for 2,431 yards and 15 touchdowns, while being intercepted eight times. Davis was efficient and effective and he should be even better with that year of experience; and so will the pieces around him. Kortez Weeks will again be the top receiver for Elon after catching 60 passes for 709 yards. Corey Joyner and Cole Taylor are both dangerous big play threats. The passing game could be much more explosive in 2018, but Coach Cignetti has a nice stable of running backs too. Malcolm Summers rushed for a team high 755 yards, but both De'Sean McNair and Brelynd Cyphers are capable and proven backs too.
Defense:
Warren Messer can do it all for the defense. Last season the senior linebacker tallied 114 tackles, 5.5 sacks, 11.0 tackles-for-loss, two interceptions and eight quarterback hurries. Messer could dominate the CAA and take home some big individual honors on the way. Like Messer, lineman Marcus Willoughby will get to the quarterback and lead the defensive line. Elon needs to improve against the run and the hope is Messer can get help from fellow senior linebacker Matt Baker. The secondary is growing up with Tyler Campbell, Daniel Reid-Bennett and Greg Liggs now all upperclassmen. They gained valuable experience in 2017 and will look to be even more productive now.
The Bottom Line:
Once again the Phoenix will face Furman and Charleston Southern in non-conference play. Those were both big wins for Elon last year and could be again this time around. But before those contests, there is a tough game at South Florida to open the season. If things go bad early, Elon will not have much time to make things right. On September 29th, the Phoenix host New Hampshire before travelling to James Madison and Delaware over the next two weeks. Those are all very difficult games and Elon will need to use their experience to come out of the gate winning games or their high hopes for a return to the playoffs could disappear quickly.
2017 Team Stats:
Rushing Offense: 164.5 (48th in nation, 4th in conference)
Passing Offense: 205.5 (61, 6)
Total Offense: 370.0 (57, 4)
Scoring Offense: 21.3 (78, 6)
Rushing Defense: 153.7 (64, 10)
Pass Defense: 227.4 (75, 8)
Total Defense: 381.1 (72, 12)
Scoring Defense: 24.8 (51, 11)
Turnover Margin: 0.42 (35, 5)
Sacks Allowed: 2.00 (56, 4)
#84 Zach Bevins

#128 Jackson Parham

#238 Joey Baughman