Rhode Island Rams
2018-2019 Overall Rank: #78
Conference Rank: #5 Atlantic 10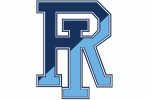 Rhode Island will be entering a new chapter in their history this season with David Cox taking over as head coach. Dan Hurley has moved on to UConn, and the Rams have lost four starters from last year's squad. Hurley led Rhode Island to the second round of the NCAA Tournament each of the past two seasons, but Cox will have almost an entire new team to rebuild. Starting point guard Jeff Dowtin is back along with Fatts Russell and Cyril Langevine, who both played roughly 18 minutes per game last year. Cox will also have Jermaine Harris, a top-100 prospect, in the fold this season so the Rams should still maintain their competitiveness in the Atlantic 10.
2017-18 Record: 26-8, 15-3
2017-18 Postseason: NCAA Tournament
Coach: David Cox
Coach Record: 0-0 at Rhode Island, 0-0 overall
Key Departed Players:
Jared Terrell, Guard, 16.8 ppg
E.C. Matthews, Guard, 13.6 ppg
Andre Berry, Center, 8.9 ppg
Stanford Robinson, Guard, 8.8 ppg
Jarvis Garrett, Guard, 5.3 ppg
Nicola Akele, Forward, 2.0 ppg
Key Returning Players:
Jeff Dowtin, Junior, Guard, 9.6 ppg
Fatts Russell, Sophomore, Guard, 7.0 ppg
Cyril Langevine, Junior, Forward, 6.1 ppg
Mike Layssard, Junior, Forward, 1.5 ppg
Ryan Preston, Senior, Forward, 1.2 ppg
Michael Tertsea, Sophomore, Center, 0.0 ppg
Christion Thompson, Junior, Guard, DNP last season
Key New Players:
Jermaine Harris, Freshman, Forward
Tyrese Martin, Freshman, Guard
Omar Silverio, Freshman, Guard
Dana Tate, Freshman, Forward
Projection:
Jeff Dowtin is the lone starter returning from last year. Dowtin started 33 games as Rhode Island's point guard, averaging 9.6 points, 5.6 assists and 3.1 rebounds. Dowtin is a solid all-around guard who will be expected to be the Rams' best player as a junior. Fatts Russell and Cyril Langevine will both upgrade to full-time starters this season. Russell was an exciting freshman, averaging 7.0 points in just 17.9 minutes per game. Langevine started three games as a sophomore and will be expected to take a step forward in his junior season as the Rams' starting center. Mike Layssard, Ryan Preston and Michael Tertsea all played minimally last year, and will need to produce in extended playing time this season. Rhode Island also has four freshmen joining to absorb some of the minutes lost from a year ago. The headliner is Jermaine Harris, a four-star, top-100 6-9 forward. Harris will likely become a starter immediately this season. The other three freshmen aren't as likely to make a serious impact on the team during their first year. David Cox will have a new-look Rhode Island team in his first year as head coach, but there is still enough talent on the roster to compete in the Atlantic 10. Getting back to the NCAA Tournament isn't likely to happen, but Rhode Island shouldn't take too much of a step backwards this year.
Projected Postseason Tournament: NIT
By the Numbers:
Scoring Offense: 76.0 (102nd in nation, 3rd in conference)
Scoring Defense: 68.8 (80, 3)
Field-Goal Percentage: 45.5 (131, 5)
Field-Goal Defense: 45.3 (251, 8)
Three-Point Field Goals Per Game: 6.9 (244, 11)
Three-Point Field-Goal Percentage: 35.2 (163, 4)
Free-Throw Percentage: 69.7 (246, 10)
Rebound Margin: 0.0 (196, 8)
Assists Per Game: 15.3 (64, 5)
Turnovers Per Game: 10.7 (16, 3)
Madness 2018 Men's Basketball Recruit Rankings:
#76 Jermaine Harris

#157 Tyrese Martin