Fresno State Bulldogs
2018-2019 Overall Rank: #86
Conference Rank: #4 Mountain West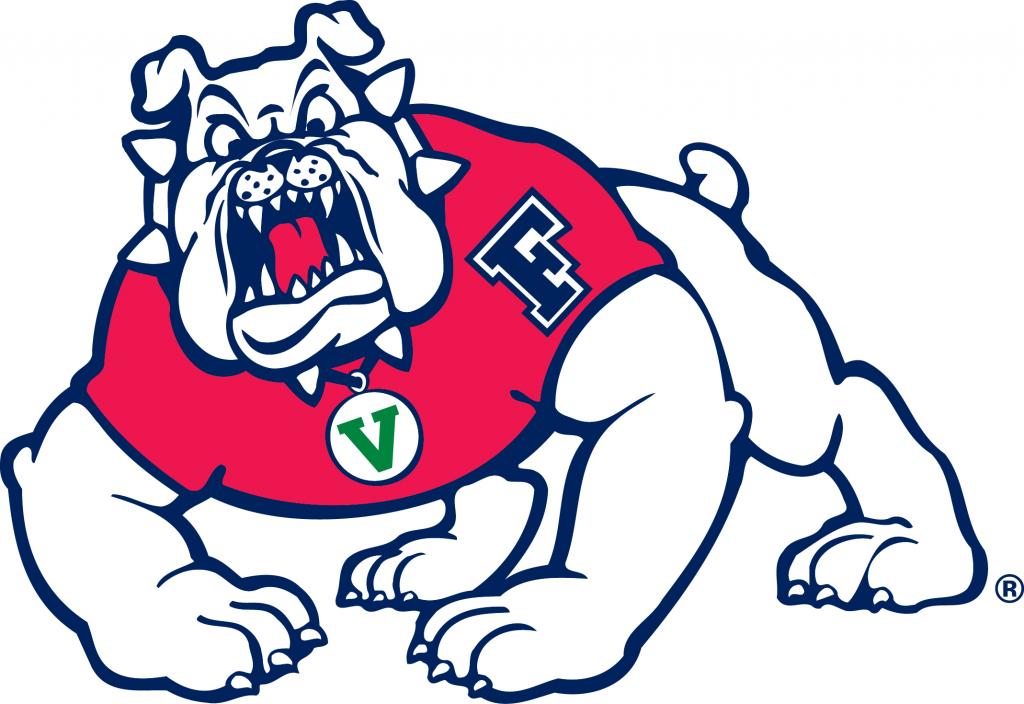 After a trip to the NCAA Tournament in 2016 and the NIT in 2017, Fresno State missed out on the postseason last year. They still managed to win 21 games and finish in a tie for fourth in the Mountain West Conference. But now the Bulldogs usher in a new coach in Justin Hutson. He has spent the last dozen years as an assistant at San Diego State and UNLV and he certainly knows the Mountain West. There are some big shoes to fill, including three starters who averaged double digits, but this is a group that has the talent to compete in the MWC if all the pieces can come together.
2017-18 Record: 21-11, 11-7
2017-18 Postseason: None
Coach: Justin Hutson
Coach Record: 0-0 at Fresno State, 0-0 overall
Key Departed Players:
Bryson Williams, Forward, 13.8 ppg
Jaron Hopkins, Guard, 11.4 ppg
Ray Bowles Jr, Guard, 10.6 ppg
Jahmel Taylor, Guard, 9.3 ppg
Terrell Carter II, Center, 5.7 ppg
Key Returning Players:
Deshon Taylor, Senior, Guard, 17.8 ppg
Sam Bittner, Senior, Forward, 5.3 ppg
Nate Grimes, Junior, Forward, 4.6 ppg
Johnny McWilliams, Junior, Guard, 1.6 ppg
New Williams, Junior, Guard, 0.8 ppg
Lazaro Rojas, Sophomore, Forward/Center
Myles Fitzgerald-Warren, Sophomore, Guard
Key New Players:
Noah Blackwell, Junior, Guard, Transfer from Long Beach State
Braxton Huggins, Senior, Guard, Transfer from NM State
Assane Diouf, Freshman, Center
Agiur Agau, Freshman, Guard
Christian Gray, Sophomore, Forward, JC Transfer
Chris Seeley, Sophomore, Forward, Transfer from Utah, not eligible
Projection:
The main reason for promise this season is Deshon Taylor. He is a senior who can handle the ball, play solid defense and do plenty of scoring. Last season he averaged 17.8 points per game. Junior guards Johnny McWilliams and New Williams did not play much last season, but both have the potential to play a big role in 2018-2019. Noah Blackwell and Braxton Huggins, who transferred in from Long Beach State and New Mexico State, respectively, will add much needed options on the perimeter. Agiur Agau is a gifted freshman and the Bulldogs should have plenty of talent on the perimeter. The frontcourt returns starter Sam Bittner and promising junior Nate Grimes. Grimes, a 6-8 junior, averaged 4.6 points and 5.4 rebounds in just over a dozen minutes per game. Fresno State does not need Grimes to do much scoring, but he should be very productive on the defensive end. Junior college transfer Christian Gray and incoming freshman Assane Diouf will add options. Diouf will need to be ready to go right away in order to at least provide depth up front. If that is the case, Fresno State has enough talent and depth across the board to make a postseason tournament of some sort.
Projected Postseason Tournament: NIT
By the Numbers:
Scoring Offense: 76.8 (85th in nation, 7th in conference)
Scoring Defense: 68.8 (82, 2)
Field-Goal Percentage: 49.0 (18, 1)
Field-Goal Defense: 43.4 (150, 5)
Three-Point Field Goals Per Game: 6.8 (264, 9)
Three-Point Field-Goal Percentage: 39.4 (23, 1)
Free-Throw Percentage: 69.4 (258, 10)
Rebound Margin: 2.6 (91, 5)
Assists Per Game: 13.0 (222, 9)
Turnovers Per Game: 12.0 (96, 3)