Massachusetts Minutemen
2018-2019 Overall Rank: #88
Conference Rank: #6 Atlantic 10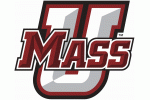 Massachusetts had a record below .500 for the third consecutive season, but head coach Matt McCall has the Minutemen in position to compete in the Atlantic 10 this season. All the transfers McCall recruited a year ago will be eligible this season, along with three new freshmen in the fold. Leading scorer and All-Atlantic 10 second team member Luwane Pipkins is back along with three other players who started double-digit games last year. UMass hasn't made the NCAA Tournament since 2014, but the Minutemen have their eyes set on a return to the big dance.
2017-18 Record: 13-20, 5-13
2017-18 Postseason: None
Coach: Matt McCall
Coach Record: 13-20 at Massachusetts, 61-38 overall
Key Departed Players:
CJ Anderson, Forward, 10.6 ppg
Malik Hines, Center, 9.0 ppg
Rayshawn Miller, Guard, 5.0 ppg
Chris Baldwin, Forward, 4.8 ppg
Key Returning Players:
Luwane Pipkins, Junior, Guard, 21.2 ppg
Carl Pierre, Sophomore, Guard, 12.4 ppg
Rashaan Holloway, Senior, Center, 9.9 ppg
Unique McLean, Sophomore, Guard, 5.5 ppg
Randall West, Junior, Forward, 2.1 ppg
Khalea Turner-Morris, Sophomore, Center, 1.3 ppg
Key New Players:
Sy Chatman, Freshman, Forward
Keon Clergeot, Sophomore, Guard, Transfer from Memphis
Curtis Cobb, Junior, Guard, Transfer from Fairfield
Samba Diallo, Freshman, Forward
Kieran Hayward, Sophomore, Guard, Transfer from LSU
Jonathan Laurent, Junior, Forward, Transfer from Rutgers
Tre Wood, Freshman, Guard
Projection:
Luwane Pipkins is back at UMass after a phenomenal sophomore season. Pipkins averaged 21.2 points, 4.0 assists, 1.5 steals and shot 42.6% from three. Pipkins is one of the best players in the Atlantic 10 and should be the driving force of the Minutemen this year. Carl Pierre was the team's second leading scorer as a freshman and should improve as a sophomore. Massachusetts will get big man Rashaan Holloway back after he was ruled ineligible for the second half of last season. Sophomore guard Unique McLean should improve after starting 20 games as a freshman. The key to UMass' success the season will likely be the play of their transfers, though. Curtis Cobb averaged double-digit scoring in each of his two seasons at Fairfield, including a 46-point game in 2017. Jonathan Laurent averaged 8.1 points and 5.1 rebounds as a freshman at Rutgers, but his numbers dropped in his sophomore season. Keon Clergeot played in 26 games at Memphis as a freshman and averaged 3.8 points. Lastly, Kieran Hayward played in 26 games as LSU, but only saw 8.2 minutes per game. How these transfers mesh with the team and how much they produce could determine how successful UMass is this season. Matt McCall also added three freshmen to the team, though their production will likely be slim this season. Massachusetts has a wide variety of possible outcomes due to the amount of new additions to their rotation. The scoring prowess of Luwane Pipkins gives UMass something to lean on, and whatever production the others provide will dictate just how good this team can become.
Projected Postseason Tournament: NIT
By the Numbers:
Scoring Offense: 71.9 (225th in nation, 9th in conference)
Scoring Defense: 74.7 (240, 11)
Field-Goal Percentage: 44.9 (166, 7)
Field-Goal Defense: 45.6 (269, 11)
Three-Point Field Goals Per Game: 8.9 (66, 2)
Three-Point Field-Goal Percentage: 40.0 (16, 1)
Free-Throw Percentage: 74.6 (59, 4)
Rebound Margin: -1.5 (256, 12)
Assists Per Game: 15.3 (63, 4)
Turnovers Per Game: 12.8 (167, 11)