South Dakota Coyotes
Overall Rank: #21
#4 Missouri Valley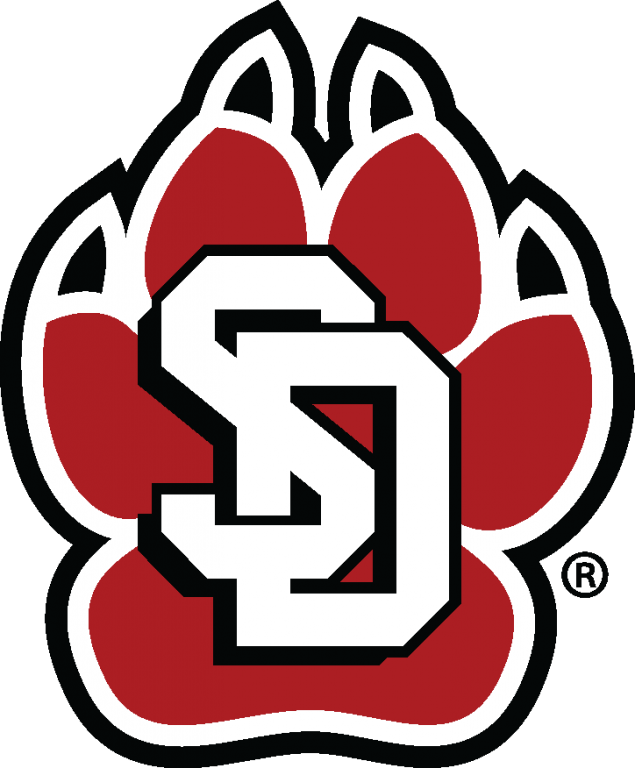 South Dakota started off strong in 2017. At one point, the Coyotes were 6-0 with wins against MAC member Bowling Green and ranked MVFC foes North Dakota, Western Illinois and Youngstown State. South Dakota then lost four of their last five games, but they still managed to make the playoffs. Once there, Coach Bob Nielson's team beat Nicholls State before falling to Sam Houston State, 54-42, in the second round.
2017 Record: 8-5, 4-4
2017 Postseason: FCS Playoffs
Coach: Bob Nielson (12-12 at South Dakota, 198-92-1 overall)
Offensive Coordinator: Ted Schlafke
Defensive Coordinator: Brian Mohnsen, Atiba Bradley
Returning Leaders:
Rushing: Michael Fredrick, RB, 705 yards
Passing: Austin Simmons, QB, 197 yards
Receiving: Shamar Jackson, WR, 766 yards
Tackles: Andrew Gray, DB, 89
Sacks: Darin Greenfield, DL, 9.0
Interceptions: Isaac Armstead, DB, 3; Phillip Powell, DB, 3
Other Key Returnees: RB Kai Henry, WR Cody Case, LB Alex Coker, LB Alex Gray, DB Mark Collins, DL Nathan Schultz
Key Losses: QB Chris Streveler, WR Brandt Van Roekel, WR Josh Hale, OL Stetson Dagel, LB Jim Litrenta, DL Taylor Lambert, DB Danny Rambo
Offense:
In order to return to the playoffs, South Dakota will need to successfully replace quarterback Chris Streveler. During his senior season the All-American threw for 4,134 yards and 32 touchdowns and rushed for 720 yards and 11 more scores. That sounds like a lot of production to replace, and it certainly is, but junior Austin Simmons is ready to take over. In limited action last season, Simmons completed 17-of-28 passes for 197 yards and four touchdowns with no interceptions. He also rushed for 80 yards on 13 carries. Simmons may not be as productive as Streveler, but he can be just as effective. With Shamar Jackson and Cody Case at wide receiver, Simmons has some experience to work with. While the passing game may need some time to develop, the ground attack is strong. Michael Fredrick and Kai Henry combined to rush for 1,318 yards and 13 touchdowns and are capable of leading the offense if necessary.
Defense:
The defense did not put up good numbers last year, especially in the passing game. However, there is enough talent and experience to expect an increase in productivity. It starts up front with Darin Greenfield. The defensive end is a menace to opposing quarterbacks, tallying 9.0 sacks and 13 quarterback hurries. Alex Coker and Alex Gray are experienced senior linebackers, but the Coyotes will miss Jim Litrenta and his 83 tackles from last season. The secondary is loaded with experience. Andrew Gray led the team with 89 tackles in 2017 and Phillip Powell and Isaac Armstead return after recording three interceptions each. Add in Mark Collins and Mike Johnson, and South Dakota has more than enough proven options in the secondary.
The Bottom Line:
One would expect South Dakota to take a step back on the offensive front after ranking second in the FCS in total offense. The step back may not be as significant as most think though. And the defense should be improved. The schedule, as usual in the MVFC, is where things get tricky. Trips to Kansas State and Weber State in non-conference play will give this group very little margin for error. Both Northern Iowa and North Dakota come to Vermillion in October and those will be key games for the Coyotes. The playoffs could be on the line when the Coyotes head to South Dakota State to finish the regular season.
2017 Team Stats:
Rushing Offense: 190.5 (28th in nation, 3rd in conference)
Passing Offense: 333.2 (6, 1)
Total Offense: 523.6 (2, 1)
Scoring Offense: 38.2 (4, 2)
Rushing Defense: 150.4 (60, 5)
Pass Defense: 264.3 (112, 9)
Total Defense: 414.7 (93, 8)
Scoring Defense: 26.5 (65, 7)
Turnover Margin: 0.69 (19, 3)
Sacks Allowed: 2.08 (62, 5)
#93 Canaan Brooks

#146 Marquis Majors

#174 Tyler Foote