Montana State Bobcats
Overall Rank: #22
#4 Big Sky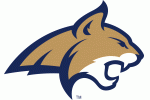 Montana State has been steadily rebuilding under the direction of head coach Jeff Choate and his staff. The Bobcats did come close to winning about eight games last season as they had narrow losses to South Dakota State, Kennesaw State, and Northern Arizona. There is plenty of returning experience for Montana State as 16 starters are back and, with another year in coach Choate's system, the opportunity to get back to the FCS playoffs is very realistic this fall.
2017 Record: 5-6, 5-3
2017 Postseason: None
Coach: Jeff Choate (9-13 at Montana State, 9-13 overall)
Offensive Coordinator: Brian Armstrong
Defensive Coordinator: Ty Gregorak
Returning Leaders:
Rushing: Chris Murray, QB, 1,124 yards
Passing: Chris Murray, QB, 1,597 yards
Receiving: Jabarri Johnson, WR, 443 yards
Tackles: Brayden Konkol, LB, 83
Sacks: Derek Marks, DE, 4.0
Interceptions: Brayden Konkol, LB, 2
Other Key Returnees: OT Mitch Brott, OT Lewis Kidd, C Alex Neale, TE Connor Sullivan, Buck Grant Collins, DE Tyrone Fa'aono, CB Tyrel Thomas, DT Zach Wright, DT Tucker Yates, P Jered Padmos, OL Taylor Tuiasospo, RB/QB Troy Andersen, WR Kevin Kassis
Key Losses: RB Nick LaSane, LB Mac Bignell, WR Mitch Herbert, S Bryson McCabe
Offense:
Montana State scored 67 points in their last two games against Northern Arizona and Montana. The key to success for the Bobcats down the stretch of the season was their running game as they ran for over 300 yards against the Lumberjacks and Grizzlies. Chris Murray is a dual threat quarterback who ran over 1,100 yards and threw for 1,597 yards. This will keep defenses off balance. Jabarri Johnson and Kevin Kassis are back at wide receiver as this duo combined to catch 49 passes in 2017. The offensive line returns three starters, led by Sophomore offensive tackle Mitch Brott who was a Freshman All-American in 2017. If this unit can stay healthy all season, then the offense should be able to average over 30 points per game.
Defense:
Eight starters are back for the Bobcat defense in 2018, which will help them improve greatly. Brayden Konkol is the leading returning tackler from last season at linebacker with 83 tackles and two interceptions. The defensive front is a deep group led by Derek Marks and Tucker Yates, who had 13 tackles for loss between them last season. Grant Collins will bring pressure off the edge at the Buck position and, if he can stay healthy, that will be a huge plus. Tyrel Thomas is back at cornerback and will need to lead to the secondary this fall. Montana State ranked 92nd in the nation last year in pass defense allowing 239.5 yards per game and will need to cut that number down closer to 210-215 yards per game this season.
The Bottom Line:
The schedule is a little more favorable for the Bobcats as they do not open against an FBS opponent this season. Western Illinois will come to Bozeman for the season opener on August 30th. A key road trip to South Dakota State in week two will be a big opportunity to pick up a resume building win for the FCS playoffs. After opening the Big Sky portion of their schedule at Portland State, there will be a two game homestand against Eastern Washington and Idaho that will be critical for Montana State. If the Bobcats can win both of those games, then they will be in a commanding position to make the FCS playoffs. The second half of the season is a bit road heavy as Montana State will finish the regular season with three of their last five on the road, including the Brawl of the Wild in Missoula against Montana. Overall, if the Bobcats can get through the season healthy and build off the end of the 2017 offensively they will earn a trip to the FCS playoffs.
2017 Team Stats
Rushing Offense: 249.5 (7th in nation, 1st in conference)
Passing Offense: 147.5 (107, 12)
Total Offense: 396.9 (44, 10)
Scoring Offense: 25.3 (55, 10)
Rushing Defense: 167.5 (78, 5)
Pass Defense: 239.5 (92, 5)
Total Defense: 406.9 (87, 3)
Scoring Defense: 25.0 (52, 2)
Turnover Margin: 0.00 (66, 6)
Sacks Allowed: 1.18 (20, 1)
#24 Sherod White

#29 Donny Long

#50 Ty'Rese Gibson

#51 Ty'Rhae Gibson

#74 Isaiah Ifanse

#107 Casey Bauman

#134 Malik Putney

#153 Mekhi Metcalf

#173 James Williams