Georgia State Panthers
2018-2019 Overall Rank: #92
Conference Rank: #2 Sun Belt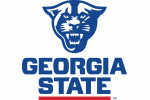 Since joining the Sun Belt for the 2013-2014 campaign, Georgia State has finished either first or second in the conference four of the seasons. Two of those times the Panthers won the conference tournament, including last year when they beat Troy, Georgia Southern and Texas-Arlington to earn a trip to the NCAA Tournament. This time around Georgia State did not pull off a first round upset, losing 68-53 to Cincinnati, but they may get another shot at tournament glory in 2019.
2017-18 Record: 24-11, 12-6
2017-18 Postseason: NCAA
Coach: Ron Hunter
Coach Record: 140-85 at Georgia State, 421-304 overall
Key Departed Players:
Jordan Session, Forward, 7.5 ppg
Isaiah Williams, Guard, 7.4 ppg
Key Returning Players:
D'Marcus Simonds, Junior, Guard, 21.2 ppg
Devin Mitchell, Senior, Guard, 12.0 ppg
Jeff Thomas, Senior, Forward, 10.7 ppg
Malik Benlevi, Senior, Forward, 9.6 ppg
Kane Williams, Sophomore, Guard, 3.5 ppg
Jordan Tyson, Senior, Forward, 2.0 ppg
Josh Linder, Sophomore, Forward, 1.3 ppg
Matt Chism, Sophomore, Guard, 0.5 ppg
Key New Players:
Kavonte Ivery, Freshman, Forward
Nelson Phillips, Freshman, Guard
James Wall, Freshman, Forward
Damon Wilson, Junior, Guard, Transfer from Pitt
Justin Roberts, Sophomore, Guard, Transfer from DePaul, not eligible
Corey Allen, Junior, Guard, Transfer from Detroit, not eligible
Projection:
Coach Ron Hunter returns four starters, including superstar guard D'Marcus Simonds. Last season Simonds led the team with 21.2 points and 4.4 assists per game. His outside shooting was very inconsistent, but the 6-3 guard is a threat to shoot the ball and is superb when attacking the basket. Devin Mitchell is the more prolific and efficient shooter on the team. He connected on 44.7 percent of his 219 three-point attempts during his junior campaign. Forwards Jeff Thomas and Malik Benlevi are both very good outside shooters too. This is a team that wants to be able to shoot the ball from all over the place and this group can certainly do it. Players like Kane Williams and Jordan Tyson will need to play a larger role this season and the newcomers, including Pitt transfer Damon Wilson, will also need to add some depth. The four returning starters can carry this team far, yet it will be the unproven players that will make the difference between an NCAA Tournament berth and another second place finish.
Projected Postseason Tournament: CBI/CIT
By the Numbers:
Scoring Offense: 74.7 (150th in nation, 6th in conference)
Scoring Defense: 67.3 (50, 2)
Field-Goal Percentage: 46.1 (98, 2)
Field-Goal Defense: 39.3 (6, 1)
Three-Point Field Goals Per Game: 9.2 (44, 1)
Three-Point Field-Goal Percentage: 38.5 (36, 1)
Free-Throw Percentage: 67.8 (296, 8)
Rebound Margin: -3.3 (300, 12)
Assists Per Game: 13.0 (220, 7)
Turnovers Per Game: 11.3 (37, 2)