Georgia Bulldogs
2018-2019 Overall Rank: #95
Conference Rank: #12 SEC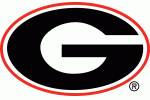 After a decent start to the 2017-2018 season, not much went right for Georgia. The Bulldogs entered the year with high expectations. They did not pan out and the program went a new direction and brought in Coach Tom Crean to lead the team. Coach Crean spent last season in the television studio after nine years at Indiana and nine years previously at Marquette. This was a big hire for the Bulldogs, but it may take a little while for Coach Crean to get his players into the system and start building a consistent winner.
2017-18 Record: 18-15, 7-11
2017-18 Postseason: None
Coach: Tom Crean
Coach Record: 0-0 at Georgia, 356-231 overall
Key Departed Players:
Yante Maten, Forward, 19.3 ppg
Juwan Parker, Guard, 8.3 ppg
Key Returning Players:
William Jackson II, Senior, Guard, 8.4 ppg
Derek Ogbeide, Senior, Forward, 6.9 ppg
Rayshaun Hammonds, Sophomore, Forward, 6.7 ppg
Tyree Crump, Junior, Guard, 6.5 ppg
Nicolas Claxton, Sophomore, Forward, 3.9 ppg
Teshaun Hightower, Sophomore, Guard, 3.6 ppg
Jordan Harris, Junior, Guard, 3.5 ppg
Mike Edwards, Senior, Forward, 1.8 ppg
E'Torrion Wilridge, Senior, Forward, 1.1 ppg
Key New Players:
Tye Fagan, Freshman, Guard
Amanze Ngumezi, Freshman, Forward
Ignas Sargiunas, Freshman, Guard
Jojo Toppin, Freshman, Forward
Projection:
Three starters are back, but last year's team was all about departed forward Yante Maten. He averaged 19.3 points and 8.6 rebounds during his senior season. That leaves quite a few talented roleplayers who will need to boost their scoring totals. William Jackson II is the team's top returning scorer at 8.4 points per game. He also dished out 3.5 assists. Tyree Crump was a great shooter off the bench last year and if he takes another step forward as a junior, Crump will start to live up to his potential. The frontcourt with revolve around returning starters Derek Ogbeide and Rayshaun Hammonds. Ogbeide, a 6-9 senior, averaged 6.9 points and 6.2 rebounds last year, while Hammonds, a 6-8 sophomore, added 6.7 points and 4.9 rebounds. Sophomore Nicolas Claxton had a fine freshman campaign, averaging 3.9 points, 3.9 rebounds and 1.3 blocks. He may not see too much more playing time this year, but he is a force on the defensive end. If Coach Crean can get his team to play like a team, Georgia has the talent to start the Coach Crean era on a high note.
Projected Postseason Tournament: CBI/CIT
By the Numbers:
Scoring Offense: 68.1 (301st in nation, 14th in conference)
Scoring Defense: 66.7 (43, 2)
Field-Goal Percentage: 42.0 (303, 13)
Field-Goal Defense: 39.4 (7, 1)
Three-Point Field Goals Per Game: 6.1 (305, 13)
Three-Point Field-Goal Percentage: 31.8 (326, 14)
Free-Throw Percentage: 69.9 (237, 9)
Rebound Margin: 5.4 (36, 2)
Assists Per Game: 12.2 (281, 14)
Turnovers Per Game: 12.7 (159, 8)
Madness 2018 Men's Basketball Recruit Rankings:
#128 Amanze Ngumezi