Oregon State Beavers
2018-2019 Overall Rank: #102
Conference Rank: #8 Pac-12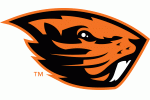 Typically, a conference record below .500 would be considered a failure, but it was quite an improvement after Oregon State won just one Pac-12 game in 2016-17. This year, the Beavers return four starters and should continue work their way back into Pac-12 contention. Most notably, Tres Tinkle is back for his junior year after earning first team All-Pac-12 honors as a sophomore. The Beavers will only have two seniors on the roster, so Wayne Tinkle will have a very inexperienced team trying to get back to the postseason.
2017-18 Record: 16-16, 7-11
2017-18 Postseason: None
Coach: Wayne Tinkle
Coach Record: 57-70 at Oregon State, 215-159 overall
Key Departed Players:
Drew Eubanks, Forward, 13.2 ppg
Seth Berger, Forward, 3.0 ppg
Kendal Manuel, Guard, 2.6 ppg
Ronnie Stacy, Guard, 1.7 ppg
Key Returning Players:
Tres Tinkle, Junior, Forward, 17.6 ppg
Stephen Thompson, Senior, Guard, 15.8 ppg
Ethan Thompson, Sophomore, Guard, 9.9 ppg
Alfred Hollins, Sophomore, Forward, 5.8 ppg
Gligorije Rakocevic, Senior, Center, 2.7 ppg
Zach Reichle, Sophomore, Guard, 1.7 ppg
Key New Players:
Jordan Campbell, Freshman, Guard
Kylor Kelley, Junior, Forward, Junior College Transfer
Antoine Vernon, Freshman, Guard
Warren Washington, Freshman, Forward
Jack Wilson, Freshman, Center
Projection:
Tres Tinkle returns to Oregon State after a phenomenal sophomore campaign averaging 17.6 points, 7.2 rebounds, 3.7 assists and 1.4 steals. Tinkle is a do-it-all forward who can take the next step and make the Beavers a Pac-12 contender. Stephen Thompson is the only other double-digit scorer returning and could be the lone senior in the starting lineup. Thompson averaged 15.8 points and 3.3 assists as a junior and will be expected to be Oregon State's leader during his senior season. Ethan Thompson averaged 9.9 points, 4.1 rebounds and 3.5 assists as a freshman and should only get better as a sophomore. Nobody else returning averaged more than six points per game, so the Beavers will need some role players to step up this season. Oregon State will also have some new pieces to use, including seven-foot junior college transfer Kylor Kelley. Wayne Tinkle also has four incoming freshmen that could play bench roles this season. Oregon State took a big step forward last year from 2016-17, and they will be expecting to take another step towards Pac-12 contention this season.
Projected Postseason Tournament: CBI/CIT
By the Numbers:
Scoring Offense: 73.1 (191st in nation, 10th in conference)
Scoring Defense: 70.3 (122, 2)
Field-Goal Percentage: 46.7 (71, 3)
Field-Goal Defense: 43.2 (129, 4)
Three-Point Field Goals Per Game: 6.0 (309, 11)
Three-Point Field-Goal Percentage: 32.9 (282, 11)
Free-Throw Percentage: 70.8 (195, 8)
Rebound Margin: 2.8 (83, 5)
Assists Per Game: 14.8 (88, 6)
Turnovers Per Game: 13.3 (209, 7)