Eastern Illinois Panthers
Overall Rank: #34
#3 Ohio Valley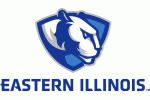 At one point Eastern Illinois was 5-2 and eyeing a playoff appearance. Those two losses came against Northern Illinois and Illinois State, so those were certainly not bad losses. But then the Panthers lost three of their last four games and ended the year with a paltry 6-5 record. If Coach Kim Dameron can reverse that momentum, this is an EIU team that can make a push towards the playoffs once again in 2018.
2017 Record: 6-5, 5-3
2017 Postseason: None
Coach: Kim Dameron (24-22 at Eastern Illinois, 24-22 overall)
Offensive Coordinator: Scott Parr
Defensive Coordinator: Cary Fowler
Returning Leaders:
Rushing: Isaiah Johnson, RB, 683 yards
Passing: Scotty Gilkey Jr, QB, 606 yards
Receiving: Alexander Hollins, WR, 694 yards
Tackles: Joe Caputo, LB, 63
Sacks: Josh Price, DL, 2.5; Terrell Greer, DL, 2.5
Interceptions: Mark Williams, DB, 3
Other Key Returnees: RB Darshon McCullough, WR Aaron Gooch, LB Dytarious Johnson
Key Losses: QB Bud Martin, WR Dennis Turner, OL Austin Askin, OL Louis Vailopa, DB Bradley Dewberry, LB Nick Horne, LB Tray Mitchell, DE David Johnson
Offense:
Eastern Illinois will look towards an Air Raid offense after struggling to move the ball effectively last season. Scott Gilkey started five games at quarterback as a freshman and threw for 606 yards and three touchdowns on the year. He also ran for 274 yards and six more scores. Gilkey needs to be more efficient, but Coach Dameron will give him an opportunity to move the ball around the field. Alexander Hollins and Aaron Gooch will benefit from the new offense. Hollins caught 47 passes for 694 yards and seven touchdowns, while Gooch added 43 receptions for 361 yards. Isaiah Johnson is back at running back after recording 683 yards and five touchdowns. He should be able to find more space to operate this season, especially with a strong offensive line led by Grant Branch and Aaron Callaway.
Defense:
The defense was average in 2017 and has some big holes to fill. The front line does have a couple proven players with Terrell Greer and Josh Price. Joe Caputo will be in for a big year at linebacker after tallying 63 tackles. Sophomore Dytarious Johnson added 53 tackles and is ready to step into a full-time starting role. The secondary has a superstar in the making in Mark Williams. He recorded 49 tackles and three interceptions on his way to Freshman All-American accolades. With Xzavier Shugars and DySaun Smith also back, the secondary should be the strength of the defense.
The Bottom Line:
Once again EIU will start the season with a couple tough games. This year they travel to Arkansas and Illinois State before hosting Indiana State. Ohio Valley Conference play begins with a tough home game against Tennessee State. That one could set the tone for Eastern Illinois' season as they look to return to the playoffs for the first time since 2015.
Projected Postseason: None
2017 Team Stats:
Rushing Offense: 128.0 (84th in nation, 6th in conference)
Passing Offense: 165.5 (99, 5)
Total Offense: 293.5 (98, 8)
Scoring Offense: 17.6 (101, 8)
Rushing Defense: 156.6 (66, 7)
Pass Defense: 198.1 (38, 7)
Total Defense: 354.7 (51, 7)
Scoring Defense: 26.0 (62, 6)
Turnover Margin: -0.36 (83, 7)
Sacks Allowed: 2.73 (97, 7)
#157 Darius Waddell