Montana State Bobcats
2018-2019 Overall Rank: #107
Conference Rank: #2 Big Sky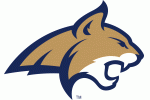 Montana State was supposed to finally compete for a Big Sky title last season, but it did not turn out that way. The Bobcats finished 6-12 in conference play and basically fell apart in middle January until the end of the season. After January 11th, Montana State won just two games. Coach Brian Fish has yet to have a winning campaign during his four years with the Bobcats and now it will be very important for him to put last year behind this group and move forward.
2017-18 Record: 13-19, 6-12
2017-18 Postseason: None
Coach: Brian Fish
Coach Record: 50-75 at Montana State, 50-75 overall
Key Departed Players:
Devonte Klines, Guard, 7.3 ppg
Joe Mvuezolo, Forward, 7.8 ppg
Konner Frey, Forward, 7.2 ppg
Zach Green, Guard, 4.8 ppg
Key Returning Players:
Tyler Hall, Senior, Guard, 17.5 ppg
Harald Frey, Junior, Guard, 13.1 ppg
Keljin Blevins, Senior, Forward, 9.7 ppg
Sam Neumann, Senior, Forward, 4.1 ppg
Lassi Nikkarinen, Sophomore, Guard, 0.7 ppg
Key New Players:
Zeke Quinlan, Freshman, Forward
Jared Martin, Freshman, Forward
Ladan Ricketts, Junior, Forward, JC Transfer
Quentin Guliford, Freshman, Forward
Russell Daniels, Junior, Guard, JC Transfer
Maximilian Schueker, Freshman, Center
Projection:
This team does have talent. Tyler Hall and Harald Frey are a dangerous backcourt duo. Hall led the team with 17.5 points per game and made 99 three-pointers. At 6-5, Hall also has the size to attack the basket. Frey will attack the basket effectively too. The 6-2 junior averaged 13.1 points per game and led the squad with 3.2 assists. The frontcourt returns Keljin Blevins and Sam Neumann. Blevins, a 6-5 senior, led the Bobcats with 5.8 rebounds per game and added 9.7 points. Neumann is not much taller at 6-6, but he is very strong on the glass and will do the dirty work in the paint. In order for this team to reach their potential though, a few of the newcomers will need to be ready to play major minutes right away. Junior college transfers Ladan Ricketts and Russell Daniels have the experience, but there are also some talented freshmen coming into the program. If they can provide quality depth, Montana State should quickly move up the Big Sky standings.
Projected Postseason Tournament: CBI/CIT
By the Numbers:
Scoring Offense: 76.1 (101st in nation, 5th in conference)
Scoring Defense: 78.9 (321, 9)
Field-Goal Percentage: 42.4 (294, 11)
Field-Goal Defense: 47.6 (320, 10)
Three-Point Field Goals Per Game: 8.0 (134, 7)
Three-Point Field-Goal Percentage: 35.2 (167, 8)
Free-Throw Percentage: 72.8 (120, 5)
Rebound Margin: 0.1 (191, 5)
Assists Per Game: 12.5 (259, 8)
Turnovers Per Game: 12.5 (137, 6)