Eastern Michigan Eagles
2018-2019 Overall Rank: #108
Conference Rank: #3 Mid-American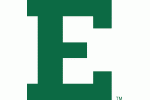 Eastern Michigan finished MAC play with an 11-7 record, which was third best in the conference. The Eagles got hot in February and at one point won seven games in a row. That streak came to an end at the conference tournament versus a Toledo team they had beaten on the road just a week earlier. But despite that setback, EMU went to the CIT and won a game before falling at Sam Houston State. With three superb seniors on the roster, this is the year Coach Rob Murphy could finally take his team to the NIT or the NCAA Tournament.
2017-18 Record: 22-13, 11-7
2017-18 Postseason: CIT
Coach: Rob Murphy
Coach Record: 129-110 at Eastern Michigan, 129-110 overall
Key Departed Players:
Tim Bond, Guard, 9.2 ppg
Jordan Nobles, Forward, 4.7 ppg
Terry Harris, Guard/Forward, 2.7 ppg
Key Returning Players:
Elijah Minnie, Senior, Forward, 16.8 ppg
Paul Jackson, Senior, Guard, 14.9 ppg
James Thompson IV, Senior, Forward/Center, 14.5 ppg
Malik Ellison, Sophomore, Guard, 2.0 ppg
Kevin McAdoo, Sophomore, Guard, 4.6 ppg
Ty Groce, Sophomore, Forward, 3.9 ppg
Bud Jones, Sophomore, Forward, 1.0 ppg
Isaiah Green, Senior, Forward, 0.9 ppg
Key New Players:
Daivon Stephens, Freshman, Forward
Boubacar Toure, Junior, Center, Transfer from Grand Canyon
Tariq Silver RS Freshman, Guard
Derek Ballard, RS Freshman, Forward
Jorden Peterson, RS Freshman, Guard
Andre Rafus, Freshman, Forward
Projection:
The other two starters are gone, but seniors Paul Jackson, Elijah Minnie and James Thompson IV are three of the best players in the MAC. Jackson, a 6-2 guard, averaged 14.9 points and 4.6 assists in 2017-2018. His outside shooting was extremely inconsistent during his first season with the Eagles, but obviously he found other ways to score. He also set up his teammates very effectively and Jackson should be in for a big senior season. Minne was the team's top scorer last year with 16.8 points per game. The 6-9 forward also added 6.1 rebounds, 1.8 steals and 1.9 blocks. Minnie even led the team with 78 made three-pointers. His ability to stretch the defense makes him extremely difficult to defend. Thompson is the interior threat. Last year the 6-10, 240 pounder averaged 14.5 points, 11.2 rebounds and 1.9 blocks. He shot an impressive 67.2 percent from the floor. Filling in around the big three is the potential concern with this team. However, sophomores like Malik Ellison, Kevin McAdoo and Ty Groce had their moments as freshmen and should be ready to fill the gaps.
Projected Postseason Tournament: CBI/CIT
By the Numbers:
Scoring Offense: 71.7 (237th in nation, 12th in conference)
Scoring Defense: 66.8 (44, 1)
Field-Goal Percentage: 46.4 (80, 3)
Field-Goal Defense: 40.4 (15, 1)
Three-Point Field Goals Per Game: 6.7 (271, 11)
Three-Point Field-Goal Percentage: 33.5 (255, 10)
Free-Throw Percentage: 68.3 (288, 12)
Rebound Margin: -0.4 (211, 9)
Assists Per Game: 12.9 (231, 9)
Turnovers Per Game: 12.8 (165, 7)