Lipscomb Bisons
2018-2019 Overall Rank: #109
Conference Rank: #1 ASUN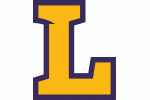 Under Coach Casey Alexander Lipscomb has emerged as a consistent contender in the ASUN. It took a few years, but by 2016-2017 Coach Alexander led his team to a program record 20 wins. Last season the Bisons increased that total to 23 and, more importantly, won the ASUN Tournament and reached the NCAA Tournament. With five starters returning, Lipscomb will look to add an elusive ASUN regular season title to their resume as well as make a return trip to the NCAA Tournament.
2017-18 Record: 23-10, 10-4
2017-18 Postseason: NCAA
Coach: Casey Alexander
Coach Record: 84-76 at Lipscomb, 108-112 overall
Key Departed Players:
Aaron Korn, Guard, 4.3 ppg
George Brammeier, Center, 2.5 ppg
Key Returning Players:
Rob Marberry, Senior, Forward, 15.9 ppg
Michael Buckland, Junior, Guard, 7.5 ppg
Kenny Cooper, Junior, Guard, 10.1 ppg
Eli Pepper, Senior, Forward, 6.9 ppg
Garrison Mathews, Senior, Guard, 21.7 ppg
Greg Jones, Sophomore, Guard, 2.3 ppg
Matt Rose, Junior, Forward, 8.2 ppg
Andrew Fleming, Sophomore, Guard, 3.2 ppg
Nathan Moran, Senior, Guard, DNP last season
Key New Players:
Ahsan Asadullah, Freshman, Center
Jaxson Strates, Freshman, Forward
Jake Wolfe, Freshman, Guard
Alex Jones, Freshman, Guard
Projection:
Garrison Mathews and Rob Marberry are one of the most prolific inside-outside combinations in the country. Mathews averaged 21.7 points during his junior campaign and connected on 38.1 percent of his 236 three-point attempts. When Mathews is not shooting from outside, he is attacking the basket and either finishing or earning a trip to the free-throw line. Marberry, a 6-7 forward, added 15.9 points and 5.8 rebounds. Mathews and Marberry will lead the way, but this team has plenty of other productive members. Kenny Cooper and Michael Buckland can both dish out plenty of assists and they spearhead the defensive effort on the perimeter. Eli Pepper is the big body in the paint and the team's best rebounder. Matt Rose, a 6-7 junior, will stretch out the defense with his outside shooting ability and likely be Lipscomb's sixth man again in 2017-2018. Add the return of Nathan Moran, who started 81 games throughout his career with Lipscomb before missing last season, and this is a loaded team with a ton of experience and talent. Anything but a conference title could be viewed as a disappointment.
Projected Postseason Tournament:
NCAA
By the Numbers:
Scoring Offense: 82.1 (23rd in nation, 1st in conference)
Scoring Defense: 77.7 (298, 5)
Field-Goal Percentage: 45.3 (145, 4)
Field-Goal Defense: 44.9 (230, 3)
Three-Point Field Goals Per Game: 8.1 (128, 3)
Three-Point Field-Goal Percentage: 32.8 (293, 8)
Free-Throw Percentage: 71.8 (151, 4)
Rebound Margin: 3.2 (73, 2)
Assists Per Game: 15.7 (49, 1)
Turnovers Per Game: 14.9 (323, 8)