Weber State Wildcats
Overall Rank: #41
#8 Big Sky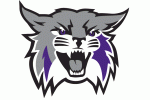 In a wild season in the Big Sky, it was Weber State that was the only team that lived up to expectations and managed to return to the playoffs. The Wildcats did more than that; they won the Big Sky, a couple games in the playoffs and finished the year ranked fifth in the nation, their highest ever finish.
2017 Record: 11-3, 7-1
2017 Postseason: FCS Playoffs
Coach: Jay Hill (26-23 at Weber State, 26-23 overall)
Offensive Coordinator: Dave Schramm
Defensive Coordinator: Jay Hill
Returning Leaders:
Rushing: Treshawn Garrett, RB, 698 yards
Passing: Braden Miles, QB, 38 yards
Receiving: Rashid Shaheed, WR, 545 yards
Tackles: LeGrand Toia, LB, 79
Sacks: Jonah Williams, DE, 5.5
Interceptions: Jordan Preator, CB, 4
Other Key Returnees: RB Kevin Smith, FB Brady May, OL Iosua Opeta, DE Adam Rodriguez, CB Keilan Benjamin, LB Landon Stice, K Trey Tuttle
Key Losses: QB Stefan Cantwell, TE Andrew Vollert, WR Drew Batchelor, DL Cardon Malan, CB Taron Johnson, DT McKay Murphy, CB Harry Xequille
Offense:
Weber State must find a way to replace quarterback Stefan Cantwell. He threw for 2,978 yards and 25 touchdowns last season, while completing 61.4 percent of his passes. He also rushed for 597 yards and eight scores. There is no clear replacement either, but Coach Jay Hill does have a lot of unproven options to choose from. The offense also lost tight end Andrew Vollert and top receiver Drew Batchelor. Rashid Shaheed is very dangerous in open space, but Weber State will need some others to step up and give the new quarterback consistent targets. Running back Treshawn Garrett will be asked to do more while the passing game retools. The senior rushed for 698 yards and six scores in 2017.
Defense:
Weber State had a good offense last season, but it was the defense that led them to their record setting season. The team allowed just 17.6 points per game. If they can do that again, Weber State will finish right towards the top of the Big Sky. That will be tough though with some key pieces lost. With that said, there is plenty of depth and talent returning. Most notable is linebacker LeGrand Toia, who earned All-American accolades after tallying 79 tackles and 5.0 sacks. Fellow linebacker Landon Stice and ends Jonah Williams and Adam Rodriguez are a solid group to build around in the front seven. The secondary may struggle to replace shutdown corner Taron Johnson, but Jordan Preator and Keilan Benjamin have plenty of talent and experience.
The Bottom Line:
This will be an interesting season for Weber State. Coach Hill has certainly built a successful program that can grind out wins. But this year there is either a reloading or a rebuilding project to be done. The schedule is quite difficult though with non-conference games against Utah, Cal Poly and South Dakota. And, of course, the Big Sky is always tough. Reaching enough wins to make the playoffs will not be easy even for a talented team like Weber State. A small step back and this team could find themselves on the outside of the playoff picture.
Projected Postseason: None
2017 Team Stats:
Rushing Offense: 179.3 (33rd in nation, 4th in conference)
Passing Offense: 218.2 (45, 9)
Total Offense: 397.5 (43, 9)
Scoring Offense: 33.7 (18, 4)
Rushing Defense: 120.4 (23, 1)
Pass Defense: 222.9 (70, 2)
Total Defense: 343.3 (40, 1)
Scoring Defense: 17.6 (16, 1)
Turnover Margin: 0.64 (20, 3)
Sacks Allowed: 1.57 (35, 4)
#2 Devon Cooley

#64 A.J. Allen

#203 Beau Tuua