Iona Gaels
2018-2019 Overall Rank: #111
Conference Rank: #2 MAAC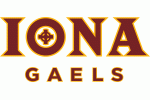 Iona reached the NCAA Tournament for the fifth time in the last seven years. The two years they missed the Gaels won the MAAC regular season title and earned an automatic bid to the NIT. This has been an extremely consistent program under Coach Tim Cluess and even without some key contributors like Deyshonee Much, Schadrac Casimir, TK Edogi and Zach Lewis, the impressive streak of postseason appearances will not end here.
2017-18 Record: 20-14, 11-7
2017-18 Postseason: NCAA
Coach: Tim Cluess
Coach Record: 182-92 at Iona, 280-114 overall
Key Departed Players:
Deyshonee Much, Guard, 10.5 ppg
Schadrac Casimir, Guard, 10.4 ppg
TK Edogi, Forward, 8.6 ppg
Zach Lewis, Guard, 9.2 ppg
Jan Svandrlik, Guard/Forward, 3.6 ppg
C.J. Seaforth, Guard, 2.3 ppg
Key Returning Players:
Rickey McGill, Senior, Guard, 13.4 ppg
E.J. Crawford, Junior, Guard/Forward, 12.5 ppg
Roland Griffin, Senior, Forward, 11.2 ppg
Tyrell Williams, Senior, Forward, 0.9 ppg
Key New Players:
Tajuan Agee, Junior, Forward, JC Transfer
Johnathan Maxwell, Junior, Forward, JC Transfer
Niksa Nikolic, Junior, Forward, JC Transfer
Ben Perez, Junior, Guard, JC Transfer
Andrija Ristanovic, RS Freshman, Forward
Joshua Serrano, Freshman, Guard
Isaiah Still, Junior, Guard, Forward, Transfer from Robert Morris
Asante Gist, Junior, Guard, Transfer from Eastern Kentucky, eligible 2nd semester
Boubacar Diakite, Freshman, Forward, Transfer from St. John's, not eligible
Projection:
Three players from the regular rotation are back. Rickey McGill led the squad with 13.4 points per game during his junior campaign and will likely do so again. He also added 5.6 assists and 4.0 rebounds per game. He is a great floor leader and can take over a game when necessary. Like McGill, E.J. Crawford is a dynamic scorer who can attack the basket and knock down plenty of three-pointers. Forward Roland Griffin was a great sixth man in 2017-2018, averaging 11.2 points and 5.2 rebounds off the bench. He will step into a starting job this year, but there is plenty of competition. Coach Cluess has brought in four junior college transfers as well as a couple Division I transfers. Quite a few of the newcomers should make an impact, but Isaiah Still is the most experienced. He spent two years at Robert Morris where he averaged 15.7 points and 4.6 rebounds as a sophomore back in 2016-2017. Still is a big guard who can do it all and is a great fit for this team. With more than enough options among the newcomers, Coach Cluess has built another very good team at Iona.
Projected Postseason Tournament: CBI/CIT
By the Numbers:
Scoring Offense: 79.4 (53rd in nation, 3rd in conference)
Scoring Defense: 76.5 (283, 6)
Field-Goal Percentage: 46.1 (97, 3)
Field-Goal Defense: 46.1 (281, 10)
Three-Point Field Goals Per Game: 9.5 (35, 1)
Three-Point Field-Goal Percentage: 38.3 (39, 3)
Free-Throw Percentage: 73.8 (81, 1)
Rebound Margin: -4.0 (316, 11)
Assists Per Game: 15.9 (36, 2)
Turnovers Per Game: 11.6 (61, 2)