Texas San Antonio Roadrunners
2018-2019 Overall Rank: #120
Conference Rank: #4 Conference-USA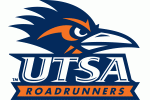 Texas-San Antonio has improved during Coach Steve Henson's two seasons leading the program. Two years ago the Roadrunners went 7-11 in Conference USA play. Last year they boosted that win total to 11 and reached the 20 win plateau. The 20th win came against Lamar in the CIT before UTSA bowed out of the tournament in the quarterfinals against Sam Houston State. With five of the seven man regular rotation returning, this season could see the Roadrunners make a push towards the NCAA Tournament.
2017-18 Record: 20-15, 11-7
2017-18 Postseason: CIT
Coach: Steve Henson
Coach Record: 34-34 at UTSA, 34-34 overall
Key Departed Players:
George Willborn III, Guard, 7.7 ppg
Deon Lyle, Forward, 11.3 ppg
Kendell Ramlal, Forward, 2.6 ppg
Austin Karrer, Guard, 2.5 ppg
Key Returning Players:
Keaton Wallace, Sophomore, Guard, 11.4 ppg
Nick Allen, Senior, Forward, 8.9 ppg
Giovanni De Nicolao, Junior, Guard, 8.7 ppg
Byron Frohnen, Junior, Forward, 7.6 ppg
Jhivvan Jackson, Sophomore, Guard, 18.4 ppg
Key New Players:
Atem Bior, Junior, Forward, JC Transfer
Tamir Bynum, Freshman, Guard
Knox Hellums, Junior, Guard, Transfer from Pepperdine, not eligible
Adokive, Iyaye, Freshman, Guard
Adrian Rodriguez, RS Freshman, Forward
Projection:
Despite starting just ten games, Jhivvan Jackson led the team with 18.4 points per game. The reigning Conference USA Freshman of the Year is a potent scorer and will be ready to do even more with a year of experience under his belt. Fellow guards Keaton Wallace and Giovanni De Nicolao can both handle the ball and do some scoring from everywhere on the floor as well. The frontcourt returns starters Nick Allen and Byron Frohnen. Allen is an experienced senior who can stretch the defense with his shooting ability, while Frohnen works very hard on the glass despite his undersized 6-6, 215 pound frame. With redshirt freshman Adrian Rodriguez and junior college transfer Atem Bior adding some additional frontcourt options, Texas-San Antonio will be a tough team to contain in the paint. However, with the absence of Deon Lyle's three-point shooting abilities, the Roadrunners may not be quite as prolific in the shooting department in 2018-2019 and that means more scoring will need to come from elsewhere.
Projected Postseason Tournament: CBI/CIT
By the Numbers:
Scoring Offense: 78.3 (64th in nation, 3rd in conference)
Scoring Defense: 75.1 (250, 11)
Field-Goal Percentage: 43.7 (223, 9)
Field-Goal Defense: 41.6 (52, 2)
Three-Point Field Goals Per Game: 10.1 (20, 1)
Three-Point Field-Goal Percentage: 36.1 (110, 3)
Free-Throw Percentage: 67.5 (301, 10)
Rebound Margin: 1.7 (119, 6)
Assists Per Game: 14.1 (141, 7)
Turnovers Per Game: 12.6 (144, 8)