VCU Rams
2018-2019 Overall Rank: #128
Conference Rank: #8 Atlantic 10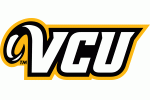 VCU failed to make the NCAA Tournament for the first time since the 2009-10 season. Getting back to the dance won't be an easy task this season for Coach Mike Rhoades after the Rams lost their leading scorer, Justin Tillman. The Rams do add impact transfer Marcus Evans, who averaged 20.1 points per game in two seasons under Rhoades at Rice. However, Evans is coming off Achilles surgery and his status for the beginning of the season is unknown. Rhoades will have pressure to get back to the NCAA Tournament in his second season at VCU.
2017-18 Record: 18-15, 9-9
2017-18 Postseason: None
Coach: Mike Rhoades
Coach Record: 18-15 at VCU, 65-67 overall
Key Departed Players:
Justin Tillman, Forward, 18.9 ppg
Jonathan Williams, Guard, 9.3 ppg
Khris Lane, Forward, 6.9 ppg
Tyler Maye, Guard, 1.4 ppg
Lewis Djonkam, Forward, 0.9 ppg
Key Returning Players:
De'Riante Jenkins, Guard, 12.9 ppg
Issac Vann, Forward, 9.8 ppg
Malik Crowfield, Guard, 5.8 ppg
Mike'l Simms, Forward, 5.7ppg
Sean Mobley, Forward, 4.5 ppg
Marcus Santos-Silva, Forward, 3.1 ppg
Xavier Jackson, Guard, 1.3 ppg
Key New Players:
PJ Byrd, Freshman, Guard
KeShawn Curry, Freshman, Guard
Corey Douglas, Junior, Junior College Transfer
Marcus Evans, Junior, Transfer from Rice
Vince Williams, Freshman, Forward
Projection:
Marcus Evans was supposed to step in as a transfer and be the leader of the team as an experienced junior, but an Achilles injury has put his availability for the start of the season in question. Evans was a two-time first team All-Conference USA member, averaging 20.1 points, 3.6 rebounds, 3.3 assists and 1.6 steals in two seasons at Rice. His health could be the difference between the Rams being a NCAA Tournament contender or not. VCU will get several key rotation pieces from last season back, led by second leading scorer De'Riante Jenkins. Jenkins started all 33 games and averaged 12.9 points per game. Part-time starters Issac Vann, Malik Crowfield and Sean Mobley will also give the Rams some depth and experience. Corey Douglas rejoins Coach Rhoades after starting eight games at Rice two seasons ago before suffering an injury and electing to play in junior college last season. VCU also welcomes three freshmen to add depth to the roster. Mike Rhoades will have his hands full trying to get the Rams back to the NCAA Tournament, especially if Evans misses substantial playing time.
Projected Postseason Tournament: CBI/CIT
By the Numbers:
Scoring Offense: 76.0 (103rd in nation, 4th in conference)
Scoring Defense: 74.8 (243, 12)
Field-Goal Percentage: 45.8 (122, 4)
Field-Goal Defense: 45.0 (241, 5)
Three-Point Field Goals Per Game: 8.3 (105, 3)
Three-Point Field-Goal Percentage: 35.2 (164, 5)
Free-Throw Percentage: 69.1 (262, 11)
Rebound Margin: 1.5 (133, 3)
Assists Per Game: 15.5 (57, 3)
Turnovers Per Game: 13.5 (237, 13)