Radford Highlanders
2018-2019 Overall Rank: #131
Conference Rank: #1 Big South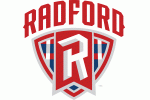 Coach Mike Jones has done a solid job at Radford since taking over the program prior to the 2011-2012 season. But last year was his best ever. The Highlanders did not quite win their first Big South regular season title under Coach Jones, but they finished a game back at 12-6 in conference play. But more importantly, Radford won the conference tournament and reached the NCAA Tournament. Once there, Radford picked up a First Four victory over LIU Brooklyn before falling to top seed Villanova in the First Round.
2017-18 Record: 23-13, 12-6
2017-18 Postseason: NCAA
Coach: Mike Jones
Coach Record: 116-116 at Radford, 116-116 overall
Key Departed Players:
Randy Phillips, Center, 6.8 ppg
Christian Bradford, Guard, 4.3 ppg
Justin Cousin, Guard, 2.3 ppg
Key Returning Players:
Ed Polite Jr, Senior, Forward, 13.3 ppg
Carlik Jones, Sophomore, Guard. 11.8 ppg
Donald Hicks, Junior, Guard, 8.0 ppg
Travis Fields Jr, Junior, Guard, 6.3 ppg
Caleb Tanner, Senior, Guard, 6.3 ppg
Devonnte Holland, Junior, Forward, 4.9 ppg
Leroy Butts IV, Sophomore, Forward, 2.2 ppg
Anias Saunders, Sophomore, Guard, 0.7 ppg
Tristan Owens, Senior, Forward, 0.6 ppg
Key New Players:
John Caldwell, Junior, Guard, Transfer from Roanoke
Cle'von Greene, Freshman, Guard
Devin Hutchinson, Junior, Guard, JC Transfer
Josiah Jeffers, Freshman, Guard
Mawdo Sallah, Senior, Forward/Center, Grad Transfer from Kansas State
Lewis Djonkam, Sophomore, Center, Transfer from VCU, not eligible
Projection:
Three starters are returning in hopes of getting this group back to the NCAA Tournament. Ed Polite Jr. is the star of the team after averaging 13.3 points, 7.9 rebounds and 1.9 steals during his junior season. The 6-5 forward is not a physically imposing presence, but many taller players will have trouble beating him on the glass. Devonnte Holland is the bigger forward on the roster and the addition of Mawdo Sallah, a graduate transfer from Kansas State, will help free up space for Polite in the paint. The backcourt returns in good shape too, led by Carlik Jones and Donald Hicks. Jones led the team with 3.1 assists per game and he can attack the basket and finish or find one of his teammates. Hicks is the shooter on the team. He connected 40.6 percent of his three-point attempts. With Caleb Tanner also providing a nice shooting threat off the bench and Travis Fields adding even more depth, this team has all the pieces they need to win the Big South.
Projected Postseason Tournament:
NCAA
By the Numbers:
Scoring Offense: 67.3 (312th in nation, 8th in conference)
Scoring Defense: 64.9 (20, 2)
Field-Goal Percentage: 42.5 (286, 9)
Field-Goal Defense: 43.2 (128, 4)
Three-Point Field Goals Per Game: 7.7 (168, 6)
Three-Point Field-Goal Percentage: 34.9 (178, 7)
Free-Throw Percentage: 72.5 (133, 4)
Rebound Margin: 3.1 (76, 2)
Assists Per Game: 12.3 (273, 6)
Turnovers Per Game: 12.3 (113, 4)