Hartford Hawks
2018-2019 Overall Rank: #134
Conference Rank: #2 America East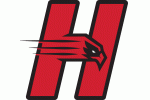 Last year Hartford was basically building towards this season. The Hawks took a junior heavy lineup and exceed expectations by finishing 11-5 in America East play and earning a berth in the CIT. Now Coach John Gallagher will look to take the next step and compete with America East powerhouse Vermont for a conference title and a trip to the NCAA Tournament.
2017-18 Record: 19-14, 11-5
2017-18 Postseason: CIT
Coach: John Gallagher
Coach Record: 106-148 at Hartford, 106-148 overall
Key Departed Players:
Hassan Attia, Center, 7.5 ppg
Jack Hobbs, Forward, 4.2 ppg
Key Returning Players:
John Carroll, Senior, Forward, 15.2 ppg
Jason Dunne, Senior, Guard, 14.8 ppg
J.R. Lynch, Senior, Guard, 13.4 ppg
Travis Weatherington, Senior, Guard, 8.6 ppg
George Blagojevic, Senior, Forward, 4.5 ppg
Andrew Ramirez, Senior, Guard, 1.6 ppg
Max Twyman, Senior, Guard, 0.6 ppg
Petr Stepanvants, Sophomore, Forward
Nikola Colovis, Sophomore, Forward, DNP last season
Key New Players:
Michael Dunne, Freshman, Forward
Darius Kinnel, Freshman, Guard
Hunter Marks, Freshman, Forward
Eddie Davis II, Senior, Forward, Grad Transfer from Southern Miss
Projection:
Hartford revolves around the trio of Jason Dunne, J.R. Lynch and John Carroll. Dunne is a prolific shooter and connected on 35.8 percent of his 274 attempts from three-point territory. Lynch is a good long range shooter too, but the point guard will get many of his 13.4 points per game by attacking the basket. Carroll, a 6-8 forward, led the team with 15.2 points and 6.4 rebounds last season, while also adding 2.4 assists. When the opposition collapses into the paint to contain Carroll, he can kick the ball out effectively to one of the shooters on the perimeter. The best pure shooter of them all is Travis Weatherington, who knocked down 42.1 percent of his attempts from beyond the arc. The frontcourt will miss the rebounding and shot blocking abilities of Hassan Attia, but George Blagojevic is certainly ready to play a larger role and at least help out on the glass. Hartford also adds Southern Miss transfer Eddie Davis II. He averaged 5.0 points and 2.1 rebounds last season with the Golden Eagles and provides this team with the frontcourt depth and experience they need to make a push towards the NCAA Tournament before a serious rebuilding job needs to be done heading into the 2019-2020 season.
Projected Postseason Tournament: CBI/CIT
By the Numbers:
Scoring Offense: 70.5 (258th in nation, 5th in conference)
Scoring Defense: 70.2 (115, 5)
Field-Goal Percentage: 45.4 (139, 4)
Field-Goal Defense: 43.9 (178, 4)
Three-Point Field Goals Per Game: 8.2 (117, 2)
Three-Point Field-Goal Percentage: 34.5 (202, 6)
Free-Throw Percentage: 67.8 (295, 6)
Rebound Margin: -1.5 (256, 7)
Assists Per Game: 13.1 (209, 5)
Turnovers Per Game: 12.2 (108, 4)