Weber State Wildcats
2018-2019 Overall Rank: #136
Conference Rank: #3 Big Sky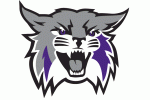 Weber State struggled down the stretch last season. They lost three straight before squeezing out an overtime win in their regular season finale. They still finished 13-5 in conference play, but that lack of momentum continued into the conference tournament where the Wildcats were crushed 80-55 by Northern Colorado. That is not the momentum Weber State wanted heading into this season, but with four starters returning, this is a group that should head towards the end of the season with another shot at winning the Big Sky title.
2017-18 Record: 20-11, 13-5
2017-18 Postseason: None
Coach: Randy Rahe
Coach Record: 248-138 at Weber State, 248-138 overall
Key Departed Players:
Ryan Richardson, Guard, 13.5 ppg
Dusty Baker, Guard/Forward, 7.2 ppg
Trevon Ary-Turner, Guard. 3.7 ppg
Key Returning Players:
Jerrick Harding, Junior, Guard, 22.0 ppg
Zach Braxton, Senior, Center, 12.3 ppg
Brekkott Chapman, Senior, Forward, 10.8 ppg
Michal Kozak, Sophomore, Forward, 5.5 ppg
Ricky Nelson, Sophomore, Guard, 4.4 ppg
Jordan Dallas, Junior, Forward/Center, 2.3 ppg
Brenden Morris, Junior, Forward, 2.3 ppg
John Cody, Junior, Guard, DNP last season
Key New Players:
Israel Barnes, Freshman, Guard
Tim Fuller, Freshman, Forward
Spencer Johnson, Freshman, Guard
Donatas Kupsas, Freshman, Forward
Caleb Nero, Freshman, Guard
Dima Zdor, Freshman, Forward
Projection:
Junior Jerrick Harding will take this team far. The 6-1 guard averaged 22.0 points per game last season and connected on 42.5 percent of his three-point attempts. He is extremely dangerous attacking the basket and amazingly efficient shooting the basketball for a guard. Losing Ryan Richardson, who made 91 three-pointers, and Dusty Baker, who added 44 long balls, hurts a little bit, but Coach Randy Rahe has Brekkot Chapman back to continue Weber State's prolific outside shooting. Chapman, a 6-9 forward, connected on 42.3 percent of his long range attempts. Meanwhile, the backcourt shooting will fall to Harding and Ricky Nelson. Nelson averaged just 4.4 points as a freshman, but he is a very good shooter who should be ready to play a larger offensive role this season. Zach Braxton is the one player on the team who is not a threat to shoot from long range, but he will do plenty of scoring. The 6-9, 250 pound senior averaged 12.3 points and 7.8 rebounds last season and is a large presence in the paint on both ends of the floor. With Braxton, Chapman and Michal Kozak in the frontcourt and shooters all over the floor, Weber State is a tough team to defend. If the offense is clicking, this group will be a serious contender for a Big Sky title.
Projected Postseason Tournament: CBI/CIT
By the Numbers:
Scoring Offense: 78.5 (61st in nation, 3rd in conference)
Scoring Defense: 70.8 (136, 3)
Field-Goal Percentage: 49.1 (17, 1)
Field-Goal Defense: 42.9 (109, 2)
Three-Point Field Goals Per Game: 9.0 (57, 1)
Three-Point Field-Goal Percentage: 41.7 (3, 1)
Free-Throw Percentage: 76.5 (25, 1)
Rebound Margin: -1.0 (237, 7)
Assists Per Game: 13.9 (162, 3)
Turnovers Per Game: 11.9 (85, 2)