Temple Owls
2018-2019 Overall Rank: #138
Conference Rank: #9 American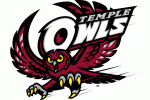 The 2017-2018 season was a mixed bag for Temple. The schedule was tough, but once again the Owls finished below .500 in conference play. They still managed to reach the NIT though thanks to their impressive RPI, where they lost in the first round at Penn State. Following a magnificent career with Penn and Temple, this will be Coach Fran Dunphy's final season and nothing would be more fitting than sending him out with his 17th NCAA Tournament appearance.
2017-18 Record: 17-16, 8-10
2017-18 Postseason: NIT
Coach: Fran Dunphy
Coach Record: 247-152 at Temple, 557-315 overall
Key Departed Players:
Obi Enechionyia, Forward, 10.8 ppg
Josh Brown, Guard, 9.1 ppg
Key Returning Players:
Quinton Rose, Junior, Guard, 14.9 ppg
Shizz Alston Jr, Senior, Guard, 13.3 ppg
Ernest Aflakpui, Senior, Center, 4.5 ppg
Nate Pierre-Louis, Sophomore, Guard, 9.1 ppg
J.P. Moorman, Sophomore, Forward, 3.8 ppg
Damion Moore, Junior, Center, 3.5 ppg
Alani Moore, Junior, Guard, 3.1 ppg
De'Vondre Perry, Sophomore, Forward, 3.0 ppg
Justyn Hamilton, Sophomore, Forward, 0.3 ppg
Trey Lowe, Junior, Guard, DNP last season
Key New Players:
Quentin Jackson, Junior, Guard, JC Transfer
Arashma Parks, Freshman, Forward
James "Monty" Scott, Junior Guard, Transfer from Kennesaw State, not eligible
Projection:
Quinton Rose and Shizz Alston form a formidable backcourt duo. Those two were Temple's top scorers last year with 14.9 and 13.3 points, respectively. The backcourt does lose Josh Brown, who averaged 9.1 points and a team high 3.4 assists, but Temple can play Alston on the ball with sophomore Nate Pierre-Louis stepping into the starting shooting guard role. The larger concern is in the frontcourt where Temple will struggle to replace all of the production of Obi Enechionyia. During his senior season he averaged 10.8 points and led the team with 5.8 rebounds and 1.4 blocks. The 6-10 forward even hit 51 three-pointers on the year and was very good at stretching out the opposing defense. The pressure will be on sophomore J.P. Moorman to step into a starting role after averaging 3.8 points and 3.3 rebounds in under a dozen minutes per game as a freshman. De'Vondre Perry should see a drastic increase in minutes as well and at least will continue to play solid defense and help a team that was terrible on the glass last year attempt to improve in that department. If the frontcourt can find a rebounder or two and at least one legitimate scoring threat, Temple can improve on last year's disappointing 8-10 AAC record. If not, this team could take a step back.
Projected Postseason Tournament: CBI/CIT
By the Numbers:
Scoring Offense: 69.9 (268th in nation, 7th in conference)
Scoring Defense: 70.5 (126, 5)
Field-Goal Percentage: 42.5 (287, 9)
Field-Goal Defense: 43.8 (176, 9)
Three-Point Field Goals Per Game: 8.2 (114, 4)
Three-Point Field-Goal Percentage: 35.0 (174, 6)
Free-Throw Percentage: 68.2 (290, 10)
Rebound Margin: -4.1 (317, 12)
Assists Per Game: 12.8 (241, 8)
Turnovers Per Game: 10.8 (23, 1)