Grand Canyon Antelopes
2018-2019 Overall Rank: #139
Conference Rank: #2 WAC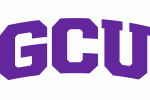 For the third straight season Grand Canyon won over 20 games. And for the fourth time in five years under Coach Dan Majerle, the Antelopes reached the postseason. All four of those have been in either the CIT or the CBI, so the goal once again is to knock New Mexico State off their perch atop the WAC pecking order, either in the regular season to earn a trip to the NIT or in the conference tournament to earn the WAC's automatic bid to the NCAA Tournament.
2017-18 Record: 22-12, 9-5
2017-18 Postseason: CBI
Coach: Dan Majerle
Coach Record: 103-58 at Grand Canyon, 103-58 overall
Key Departed Players:
Joshua Braun, Guard, 11.4 ppg
Casey Benson, Guard, 9.7 ppg
Konta Vernon, Forward, 9.2 ppg
Flifi Aidoo, Guard, 3.9 ppg
Key Returning Players:
Alessandro Lever, Sophomore, Forward, 12.2 ppg
Oscar Frayer, Junior, Forward, 9.6 ppg
Roberts Blumbergs, Sophomore, Forward, 5.2 ppg
Damari Milstead, Sophomore, Guard, 4.5 ppg
Gerard Martin, Senior, Guard, 3.3 ppg
Matt Jackson, Senior, Forward, 3.2 ppg
Parker Dale, Sophomore, Guard
Key New Players:
Trey Drechsel, Senior, Guard, Grad transfer from Western Washington
Michael Finke, Senior, Forward, Grad transfer from Illinois
Tim Finke, Freshman, Guard
J.J. Rhymes, Junior, Guard, JC Transfer
Isiah Brown, Junior, Guard, transfer from Northwestern, not eligible
Carlos Johnson, Junior, Guard, Transfer from Washington, not eligible
Projection:
Three starters are gone, but Coach Majerle returns most of his regular rotation, including the starting frontcourt duo of Alessandro Lever and Oscar Frayer. Lever is the big body in the paint and the 6-10, 230 pound Italian averaged 12.2 points and 4.4 rebounds during his freshman campaign. He is a capable outside shooter, but will do most of his scoring in the paint. Frayer can shoot the ball too, and the lanky 6-7 forward will use his length to get to the basket as well. Lever and Frayer will get some help from Illinois graduate transfer Michael Finke. The 6-10 senior averaged 9.8 points and 4.9 rebounds with the Illini last year. The backcourt lost a couple stars in Joshua Braun and Casey Benson. Players like Damari Milstead and Gerard Martin have some experience in the system, but Grand Canyon also adds freshman Tim Finke and transfers Trey Drechsel and J.J. Rhymes. If they can find a couple of playmakers out of that group, the Antelopes will have the tools to give New Mexico State a run for their money. However, yet again, they will probably fall short.
Projected Postseason Tournament: CBI/CIT
By the Numbers:
Scoring Offense: 73.9 (168th in nation, 5th in conference)
Scoring Defense: 65.1 (22, 2)
Field-Goal Percentage: 42.9 (268, 4)
Field-Goal Defense: 40.2 (12, 2)
Three-Point Field Goals Per Game: 7.4 (195, 5)
Three-Point Field-Goal Percentage: 32.2 (316, 5)
Free-Throw Percentage: 70.2 (226, 6)
Rebound Margin: 2.1 (99, 5)
Assists Per Game: 15.9 (38, 2)
Turnovers Per Game: 13.2 (207, 3)