Arizona State Sun Devils
Overall Rank: #78
#9 Pac-12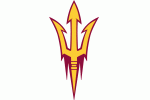 Arizona State was the talk of the offseason on the coaching carousel as athletic director Ray Anderson went outside the box and hired former ESPN NFL analyst Herm Edwards as head coach. Anderson is risking his job security with this hire. While Edwards does have experience as an NFL head coach, he was 54-74 overall after coaching the New York Jets and Kansas City Chiefs. The reality is how long will this experiment last? Will Edwards high tail it back to ESPN after one season or is he is in it for a four to six year run in Tempe?
2017 Record: 7-6, 6-3
2017 Bowl: Sun Bowl vs. NC State L 31-52
Coach: Herm Edwards (0-0 at Arizona State, 0-0 overall)
Offensive Coordinator: Rob Likens
Defensive Coordinator: Danny Gonzales
Returning Leaders:
Rushing: Manny Wilkins, QB, 282 yards
Passing: Manny Wilkins, QB, 3,270 yards
Receiving: N'Keal Harry, WR, 1,142 yards
Tackles: Chase Lucas, CB, 59
Sacks: Koron Crump, LB, 4
Interceptions: Chase Lucas, CB, 2
Other Key Returnees: WR Kyle Williams, RB Eno Benjamin, NT Renell Wren, K Brandon Ruiz, P Michael Sleep-Dalton
Key Losses: RB Kalen Ballage, RB DeMario Richard, LB Christian Sam, LB D.J. Calhoun, DB Chad Adams, DB J'Marcus Rhodes, DL Tashon Smallwood
Offense:
Manny Wilkins is back at quarterback and that should keep things stabilized offensively for Arizona State during this transition. Wilkins threw for 3,270 yards along with 20 touchdown passes and eight interceptions last season. N'Keal Harry is an excellent wide receiver that should only elevate his play in 2018 as coach Edwards should be able to prepare him for the next level. Kyle Williams is a quality number two receiver, catching 66 passes for 763 yards in 2017. The running game must be addressed as Kalen Ballage and DeMario Richard have moved on and it will be up to Eno Benjamin to take the reins as the number one running back. Offensive line play must improve in 2018 as Arizona State was one of the worst in the country at protecting the quarterback last season. Casey Tucker and Roy Hemsley are transfers from Stanford and USC that should slide into starting positions immediately.
Defense:
This defensive unit will be inexperienced and learning a new scheme in 2018. Defensive coordinator Danny Gonzales will look to employ a 3-3-5 defensive scheme and will need to develop young players who can operate in space at multiple positions. Koron Crump is back and, if he is healthy, will be a nice building block at linebacker for this defense. Ohio State transfer Darius Slade will need to come and contribute right away along the defensive front as the Sun Devils will need to continue to find a way to get pressure on the quarterback like they did last season. Chase Lucas is back in the secondary and he will need to lead this unit at a high level along with Kobe Williams at the other cornerback position. The kicking game should be solid again as Brandon Ruiz returns as the kicker and a healthy Michael Sleep-Dalton will need to have a big season at punter to help Arizona State control field position.
The Bottom Line:
The schedule is difficult early on as the Sun Devils will play Michigan State, San Diego State, and Washington in the month of September. If Arizona State can get out of September with a 3-2 record, a seven to eight-win season will still be within reach. Stanford comes to Tempe on October 18th, which will be a prime upset opportunity for the Sun Devils since they always seem to find a way to surprise someone at night. Overall, there is enough returning talent offensively to keep Arizona State in the mix to win seven games in 2018 and Coach Edwards should end up doing a solid job of coaching and not end up a complete bust as some others are projecting him to be.
Projected Bowl: None
2017 Team Stats:
Rushing Offense: 175.1 (51st in nation, 6th in conference)
Passing Offense: 255.7 (43, 6)
Total Offense: 430.8 (37, 6)
Scoring Offense: 31.8 (42, 7)
Rushing Defense: 174.8 (77, 8)
Pass Defense: 274.9 (120, 11)
Total Defense: 449.7 (108, 8)
Scoring Defense: 32.8 (104, 9)
Turnover Margin: +0.15 (56, 5)
Sacks Allowed: 3.15 (120, 10)
Madness 2019 NFL Draft Rankings:
#58 K'Neal Harry

Madness 2018 Recruit Rankings:
#152 Aashari Crosswell

#162 Merlin Robertson