Maryland Terrapins
Overall Rank: #83
#12 Big Ten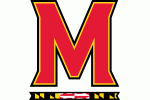 After going to a bowl game during DJ Durkin's debut season with Maryland, the team took a big step backwards in 2017, going just 4-6 overall and 2-7 in Big Ten play. Much of that had to do with a plethora of injuries that derailed the season after a big season opening win over Texas.
2017 Record: 4-6, 2-7
2017 Bowl: None
Coach: DJ Durkin (10-15 at Maryland, 10-15 overall)
Offensive Coordinator: Matt Canada
Defensive Coordinator: Andy Buh
Returning Leaders:
Rushing: Ty Johnson, RB, 875 yards
Passing: Max Bortenschlager, QB, 1,313 yards
Receiving: Taivon Jacobs, WR, 553 yards
Tackles: Antoine Brooks, DB, 77
Sacks: Keiron Howard, LB, 2.0
Interceptions: Darnell Savage, S, 3
Other Key Returnees: RB Lorenzo Harrison, QB Kasim Hill, OL Derwin Gray, LB Isaiah Davis
Key Losses: WR DJ Moore, DB JC Jackson, LB Jermaine Carter, DB Josh Woods
Offense:
With a new pro-style offense and some quarterbacks that are actually healthy, Maryland has high hopes for their offense. Kasim Hill started two games before an injury ended his season. In that time he completed 18-of-21 passes for 230 yards and two touchdowns. He also ran for a score. However, that is the extent of the freshman's collegiate experience. If Hill needs some more time to develop, Tyrrell Pigrome has a little more experience. Last year he threw 12 passes, two of which went for touchdowns and added 64 more yards on the ground. There is potential under center, but it may take a little time for everything to come together. Making matters more concerning is that DJ Moore is gone after catching 80 passes for 1,033 yards and eight touchdowns. The rest of the team combined did not match Moore's receiving yardage production. Taivon Jacobs is an experienced senior who should be ready to step up though. The running game returns both Ty Johnson and Lorenzo Harrison. Those two combined to rush for 1,497 yards.
Defense:
The injury bug hit the defense too. Jesse Aniebonam got hurt in the opener last year after tallying 9.0 sacks from the buck position in 2016. On the other side Maryland welcomes Byron Cowart, a former Auburn player who spent last season at the community college level. With the return of Aniebonam and the addition of Cowart, it should bolster a pass rush that averaged just 1.33 sacks per game last season. Maryland will miss Jermaine Carter at linebacker, but the hope is graduate transfer Tre Watson can fill the void and join Isaiah Davis at linebacker. In the secondary, Antoine Brooks and Darnell Savage will lead the way, but there is potential at cornerback too with Tino Ellis and Florida State transfer Marcus Lewis.
The Bottom Line:
The talent is there for Maryland to take a step forward. However, there are a lot of pieces that need to fit together. If the Terrapins can manage to stay healthy and quickly turn into a cohesive unit, they can definitely win six games and get back to a bowl. If not, this looks like another 4-8 season.
Projected Bowl: None
2017 Team Stats:
Rushing Offense: 161.7 (69th in nation, 8th in conference)
Passing Offense: 161.7 (115, 12)
Total Offense: 323.3 (119, 11)
Scoring Offense: 24.1 (100, 11)
Rushing Defense: 190.8 (92, 12)
Pass Defense: 228.6 (71, 12)
Total Defense: 419.4 (86, 13)
Scoring Defense: 37.1 (119, 14)
Turnover Margin: 0.17 (53, 8)
Sacks Allowed: 2.92 (113, 13)
Madness 2018 Recruit Rankings:
#128 Jaelyn Duncan

#229 Austin Fontaine