Massachusetts Minutemen
Overall Rank: #96
#4 FBS Independent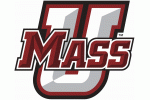 After starting 0-6, Massachusetts finished with a respectable 4-8 record last season. With a more experienced roster and a slightly easier schedule, the Minutemen could potentially get to six wins. If the defense and the offensive line can continue to improve like they did at the end of the 2017 season, Umass can win some big games.
2017 Record: 4-8
2017 Bowl: None
Coach: Mark Whipple (62-61 at UMass, 133-95 overall)
Offensive Coordinator: Mark Whipple
Defensive Coordinator: Ed Pinkham
Returning Leaders:
Rushing: Marquis Young, RB, 982 yards
Passing: Andrew Ford, QB, 2,924 yards
Receiving: Andy Isabella, WR, 1,020 yards
Tackles: Bryton Barr, LB, 105
Sacks: Bryton Barr, LB, 5.0
Interceptions: Lee Moses, CB, 4
Other Key Returnees: RB Bilal Ally, WR Sadiq Palmer, LB Jarell Addo, CB Isaiah Rodgers
Key Losses: TE Adam Breneman, DL Da'Sean Downey, LB Steve Casali, S Jesse Monteiro, DL Ali Ali-Musa
Offense:
Andrew Ford is a superb quarterback who threw for 2,924 yards and 22 touchdowns with just four interceptions during his junior year. The Minutemen ranked 17th in the nation in passing offense and Ford should continue that production and efficiency. With six of his top seven receivers back, Umass has the firepower to outscore just about anybody. Andy Isabella should again be the top receiver after catching 65 passes for 1,020 yards and ten touchdowns. The ground game was surprisingly effective too. Marquis Young rushed for 982 yards and nine scores and will take advantage of the opposing defenses worrying too much about Ford and the passing game.
Defense:
It took the defense some time to come together last season, but by the end of the year this was a pretty good group. However, with three starters gone from the front line, there is a concern that the unit will take a step back. Tackle Joe Previte will be the new leader of the group, while a handful of underclassmen will be asked to step up and help Previte get pressure on the quarterback. Bryton Barr, who led the team with 105 tackles, is the leader in the middle of the defense. The secondary should be the strength of the defense with three starters returning. Cornerbacks Lee Moses and Isaiah Rodgers tallied seven interceptions in 2017, while safety Tyler Hayes added 53 tackles and two interceptions.
The Bottom Line:
This may be Massachusetts' best shot at reaching six wins for quite a while. This is a relatively senior heavy team. And while there are some talented players coming into the program, replacing Ford, Isabella and Young will be extremely difficult. Of course, without a conference, Umass will not necessarily get a bowl invite even if they reach six wins. But the Minutemen can do their part to reach that six win plateau.
Projected Bowl: None
2017 Team Stats:
Rushing Offense: 135.3 (99th in nation, 3rd independent)
Passing Offense: 297.5 (17, 1)
Total Offense: 432.8 (35, 2)
Scoring Offense: 30.6 (47, 3)
Rushing Defense: 197.9 (99, 4)
Pass Defense: 207.0 (42, 2)
Total Defense: 404.9 (75, 4)
Scoring Defense: 31.8 (94, 4)
Turnover Margin: 0.25 (45, 2)
Sacks Allowed: 3.83 (127, 4)