Illinois Fighting Illini
Overall Rank: #100
#14 Big Ten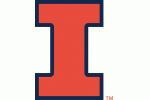 Illinois struggled through another season, winning just two games in 2018. And those games were the first two of the year against Ball State and Western Kentucky. Coach Lovie Smith did play a lot of young players last season, but there are still some big holes to fill. If this group can find some depth, they might be able to win a couple more games.
2017 Record: 2-10, 0-9
2017 Bowl: None
Coach: Lovie Smith (5-19 at Illinois, 5-19 overall)
Offensive Coordinator: Rob Smith
Defensive Coordinator: Hardy Nickerson
Returning Leaders:
Rushing: Mike Epstein, RB, 346 yards
Passing: Cam Thomas, QB, 375 yards
Receiving: Ricky Smalling, WR, 510 yards
Tackles: Del'Shawn Phillips, LB, 85
Sacks: Bobby Roundtree, DE, 4.0
Interceptions: Bennett Williams, S, 3
Other Key Returnees: WR Mike Dudek, TE Louis Dorsey, S Stanley Green, OL Nick Allegretti,
Key Losses: QB Jeff George Jr, RB Kendrick Foster, WR Malik Turner, DL James Crawford, LB Tre Watson, DB Patrick Nelson
Offense:
This is a program that desperately needs to find consistency under center. Cam Thomas is a nice fit for new offensive coordinator Rod Smith. The Illini want to spread the defense out and Thomas can do damage with his arm and his legs. Thomas played in four games last season, throwing for 375 yards and adding 233 on the ground. Thomas failed to complete a touchdown pass and was intercepted five times so that is an obvious place for improvement. A bevy of newcomers, including graduate transfer A.J. Bush, will get a long look in the fall. Ricky Smalling and oft-injured Mike Dudek form a decent receiving duo if anybody can get them the ball. There are options at running back. Mike Epstein showed some potential as a freshman before an injury ended his season. RaVon Bonner and Reggie Corbin offer a change of pace and are dangerous out of the backfield.
Defense:
The opposition could easily run through the Illinois defense in 2017. That has to change. Tymir Oliver is a nice piece to build around in the front four, but the unit needs to find some playmakers and depth. The linebackers will help with the run defense, but there is not much experience after Del'Shawn Phillips, who led the team with 85 tackles during his junior campaign. The secondary was not tested too often last year since most teams could run to victory. But the unit does return intact, led by cornerbacks Nate Hobbs and Cameron Watkins.
The Bottom Line:
Illinois has a long way to go. If there is consistency at quarterback, the offense has the potential to do some damage. But that may not be enough to get Illinois many wins this season. The Fighting Illini can win a couple non-conference games, but the Big Ten schedule is tough. Rutgers and Maryland may be the easiest games on the slate, but both of those are on the road. If Illinois is not able to get a win there, a November 3rd date with Minnesota may be their best chance to finally get a Big Ten victory.
Projected Bowl: None
2017 Team Stats:
Rushing Offense: 105.6 (122nd in nation, 14th in conference)
Passing Offense: 174.8 (106, 10)
Total Offense: 280.4 (126, 13)
Scoring Offense: 15.4 (126, 14)
Rushing Defense: 218.5 (116, 14)
Pass Defense: 199.9 (34, 6)
Total Defense: 418.4 (85, 12)
Scoring Defense: 31.5 (91, 12)
Turnover Margin: -0.58 (106, 12)
Sacks Allowed: 3.50 (125, 14)
Madness 2018 Recruit Rankings:
#238 Calvin Avery