Akron Zips
Overall Rank: #104
#7 Mid-American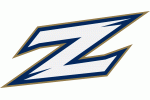 Akron won the MAC East last year by coming out on top of a bunch of close games. That caught up to them in the MAC title game where they lost 45-28 to Toledo and in the Boca Raton Bowl where the Zips fell 50-3. Akron's poor offense could very well prevent them from winning a divisional title again in 2018, but their defense should keep this group in the bowl picture.
2017 Record: 7-7, 6-2
2017 Bowl: Boca Raton Bowl vs. Florida Atlantic (L 3-50)
Coach: Terry Bowden (31-44 at Akron, 717-106-2 overall)
Offensive Coordinator: A.J. Milwee
Defensive Coordinator: Todd Stroud, Joe Tresey
Returning Leaders:
Rushing: Van Edwards, RB, 343 yards
Passing: Kato Nelson, QB, 989 yards
Receiving: Kwadarrius Smith, WR, 726 yards
Tackles: Ulysees Gilbert, LB, 141
Sacks: Ulysees Gilbert, LB, 5.0
Interceptions: Jordan George, DB, 5
Other Key Returnees: DE Jamal Davis, CB Alvin Davis, LB John Lako, S Shawn Featherstone, DL Brian Reinke, CB Kyron Brown, K/P Nick Gassser
Key Losses: RB Manny Morgan, QB Thomas Woodson, WR A.J. Coney, WR Tra'Von Chapman, WR Austin Wolf
Offense:
After ranking 121st in the nation in total offense last year, there is really nowhere to go but up. Kato Nelson stepped into the starting lineup for the last five games of his freshman campaign and was a pleasant surprise. That experience should bode well heading into his sophomore season. Nelson's ability to do damage with his arm and his legs adds a much needed dynamic to an offense that will continue to struggle. Senior Kwadarrius Smith is the most experienced wide receiver and led the team with 726 receiving yards and seven touchdowns a season ago, but the expectations are high for Andre Williams to have a big sophomore season and emerge as the team's top receiving threat. If the running back situation improves, Akron could have an occasionally dangerous offense. Van Edwards is the experienced option, but Delton Sands and freshman Keyondre White will get an opportunity as well.
Defense:
By the numbers, the Akron defense was pretty bad last year, ranking 11th in the MAC in total defense. This is a good unit though and their experience should bolster the overall productivity. The line should be the best unit of the bunch with Jamal Davis, Brock Boxen and Brian Reinke all back to start again for their senior season. Ulysees Gilbert is the tackling machine in the middle of the defense. He tallied 140 tackles, 5.0 sacks, 9.5 tackles-for-loss and three interceptions. Gilbert will contend for MAC Defensive Player of the Year accolades. With John Lako and the return of injured DeMarcus Lloyd, the linebackers are in very good shape. Cornerbacks Darian Dailey, Alvin Davis and Kyron Brown give the secondary a solid foundation. Shawn Featherstone is likely to emerge as leader at strong safety after an impressive spring.
The Bottom Line:
Coach Terry Bowden has helped build a strong program in Akron and once again this team should be right in the mix for a bowl bid. Their non-conference slate is tough though with trips to Nebraska, Northwestern and Iowa State so there will not be much margin for error in conference play. If the Zips can keep winning those tight contests, they will get back to a bowl. If not, Akron will miss out on a bowl game.
Projected Bowl: None
2017 Team Stats:
Rushing Offense: 105.4 (123nd in nation, 12th in conference)
Passing Offense: 210.6 (81, 7)
Total Offense: 316.0 (121, 11)
Scoring Offense: 22.1 (107, 10)
Rushing Defense: 205.4 (105, 10)
Pass Defense: 237.4 (84, 10)
Total Defense: 442.9 (103, 11)
Scoring Defense: 28.0 (73, 8)
Turnover Margin: 0.71 (19, 1)
Sacks Allowed: 2.71 (107, 10)