Basketball is a beloved sport of hundreds of millions of people. That`s why your online blog can turn out to be rather popular. What are the basic rules of writing one?
Basic Rules of Writing a Good Online Blog on Basketball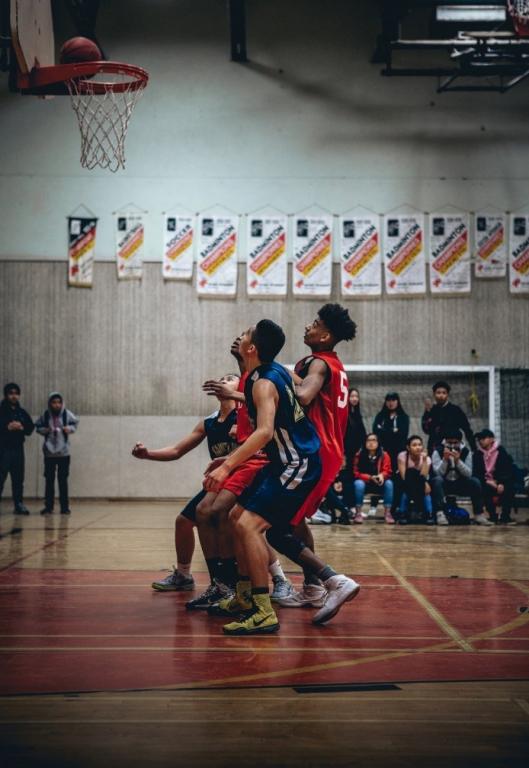 The power, the speed, the rage, and most importantly the height of the basketball players are quite impressive, aren`t they? This is one of the most popular kinds of sport in the world. All cool boys in high school were divided into two groups: those who play football and those who play basketball. Okay, maybe it`s stereotypical, and so nobody gets offended. Let us just remind you that the intellectual power, sapiosexuality, and geek culture are on top right now.
However, basketball isn`t going to lose its worldwide popularity any time soon. In fact, it`s holding on to its second place among all team sports right after football (the one which is soccer, our dear American friends), considering the number of people who enjoy playing it and watching others play it. Due to its popularity, more and more young aspiring sportsmen are willing to try practicing basketball and feel what the taste of victory is like. But before they make a decision to devote many hours to practice on a daily basis, they need to think it all through.
Your blog can become the main source of information and inspiration for those people. You can help them sum up all pros and cons, provide some tips, and give well-though-out advice on many professional issues.
If you`re just starting your path of a blogger, then this article is exactly what you need. The main rule is that your webpage should always be updated and contain fresh information. It`s not easy to achieve that. So, in order to keep the interest of the audience heated up, you can address many essay writers online who will provide you with the best blogposts on basketball.
Research and Practical Skills
Needless to say that your blog will become truly interesting, engaging, and popular only if you genuinely love basketball. Readers somehow subconsciously feel insincerity even through the screen. So, the first thing that you need to figure out is whether you`re really in love with this kind of sport. An obsession will be a plus.
If youyourself are a professional athlete, this factor will give you an opportunity to share your own life lacks and personal stories with readers. That will make your blog more relatable and unique. Speaking of uniqueness, check out other blogs on the same topic, analyze them, and try to come up with something totally different. Create your own brand, logo, and the name which will be easy to remember and spell.
If you`re just a big fan or an amateur player, it`s alright. You just need enthusiasm, passion, and creative skills. The ability to play basketball isn`t the most important part of your mission of becoming an in-demand blogger. But you have to become an expert.
When we call you in the middle of the night and ask questions about basketball rules, brands of balls or world-famous players you need to remember it all in a matter of seconds. Don`t worry, we`re not actually going to call you. The point is that if you`re willing to give your own opinion, you need to back it up with solid facts and evidence, you have to become a specialist and always stay updated.
A Content Plan
For beginner bloggers it`s an absolute must because a content plan will give you an opportunity to find your own special niche in the huge online blogging space. It will help you to keep a track of your publications, think ahead, and develop a strategy for your posts.
Let us remind you one more time that a blog is like a magazine or newspaper. It has to go public on a regular basis. Preferably, it has to have a set date. Most ofYouTubers have a special day or days when they post new content. For example, Superwomen posts new videos every Monday and Thursday, and Liza Koshy chose Wednesday as her own day.
Besides, with a content plan you`ll never be run out of new material. Well, of course, you may get stuck in the writer`s crisis for a while (which is pretty common by the way, don`t worry), but when you have a plan, it will work as a psychological factor of a positive pressure.
Also, it`s important to pay attention to various scheduled sports games and competitions. Of course, when the Olympics start, you`re supposed to write articles about this incredible event. So, make a room in your content plan for sports contests and always include important national championships.
Keywords and SEO
Let me introduce you to less creative, but, perhaps, more significant part of every blogger`s work which is content marketing. Yep, it`s not just about writing and posting cool pictures. Your regular posts have to have a strategy not only in terms of contentbut also in terms of monetization, advertising, SEO, and SMM.
If you`re just a beginner, these words may sound a bit scary and intimidating, but you`ll surely find your way around. You need to adjust your articles to the requirements of search engines if you want a wider audience to check them out. Also, never forget about such a crucial element as keywords. They are your everything. Don`t you ever underestimate them.
Subtopics
For now, we`ve established that you`re interested in basketball, and this is just awesome. You`ve come up with a content plan and you`re waiting for that FIBA Basketball World Cup to write a bunch of cool articles about it. But how can you make your posts more relevant and trustworthy? How can you make people believe you and listen to your opinion? You are going to need a bit more than just regular posts about the basketball news and your reviews of games (which are quite important as well).
You need to learn how to write solid and sophisticated analytical reports. It`s a bit more about journalism and a bit less about blogging. These serious and well-thought-out publications may not be as regular as your usual posts, because, obviously, they will take you much more time to write.
What may these reports be about? You can analyze the quality of a national team's performance, dig up its history, and come up with fact-based conclusions. You can take a closer look at a career of a popular professional athlete and evaluate his/her qualification as a basketball player. Such posts will make you look credible, and reviews or reports will represent you as a blogger who knows her/his field from A to Z.
Dirt and Rumors Are off the Table
Writing a "mind-blowing and sensational" article may be a serious temptation of yours, and you`ve got to deal with it, don`t fall into its arms. Don`t be like those celebrity journalists who are picking up scoops all over the Internet and turn them into click baits. Yes, perhaps an article telling that Kendall Jenner, for example, is dating a famous basketball player will be trending on social media for a while. But this popularity is empty and fragile. Meanwhile, you`ll lose followers who trusted you and liked your credibility and fact-based information. A reputation of a blogger is a tricky thing.
It doesn`t mean though that your blog has to be super serious. A creative style of writing, jokes, and even memes will give special vibe and friendly atmosphere to your webpage. Also, it`s a good idea to add some videos, charts, or perhaps even interviews with sportsmen or coaches to make your content even more diverse.