Oregon State Beavers
Overall Rank: #4
Conference Rank: #1 Pac 12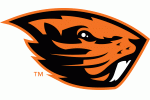 Oregon State dominated the college baseball landscape for about 98 percent of last season as they were just about unstoppable at times. However, at the College World Series when they only needed to beat LSU once to advance to the Championship Series, they couldn't get it done offensively. Looking ahead to 2018, a pretty experienced group returns for the Beavers as they are the clear favorite in the Pac-12 conference and will be plenty motivated to atone for falling short in 2017.
2017: 56-6, 27-3
2017 Postseason: NCAA
Coach: Pat Casey
Key Departed Players:
KJ Harrison, C/IF, .313 BA, 9 HR, 43 RBI
Christian Donahue, IF, .258 BA, 0 HR, 18 RBI, 9 SB
Jake Thompson, P, 1.96 ERA, 128.2 IP, 40 B, 119 SO
Max Englebrekt, P, 0.43 ERA, 21.0 IP, 7 BB, 20 SO, 5 SV
Key Returning Players:
Nick Madrigal, IF, .380 BA, 4 HR, 40 RBI, 16 SB
Preston Jones, OF, .333 BA, 0 HR, 4 RBI
Steven Kwan, OF, .331 BA, 1 HR, 18 RBI, 8 SB
Trevor Larnach, OF, .303 BA, 3 HR, 48 RBI
Michael Gretler, IF, .301 BA, 5 HR, 33 RBI
Jack Anderson, OF, .281 BA, 1 HR, 30 RBI
Cadyn Grenier, .275 BA, 5 HR, 37 RBI, 6 SB
Luke Heimlich, P, 0.76 ERA, 118.1 IP, 22 BB, 128 SO
Jake Mulholland, P, 1.20 ERA, 52.1 IP, 12 BB, 44 SO, 6 SV
Bryce Fehmel, P, 3.87 ERA, 81.1 IP, 22 BB, 49 SO
Sam Tweedt, P, 2.50 ERA, 36.0 IP, 6 BB, 31 SO
Brandon Eisert, P, 2.31 ERA, 46.2 IP, 19 BB, 50 SO
Jordan Britton, P, 2.45 ERA, 22.0 IP, 7 BB, 16 SO
Projection:
Oregon State will go as far as its pitching will take them as it has been the staple of the Beavers program under the leadership of head coach Pat Casey. Luke Heimlich returns in 2017 after it surfaced that he was a registered sex offender in the state of Washington for a guilty plea to one count of molestation in 2011. It was a story that rocked the sport of college baseball and college athletics to its core. On the field, Heimlich was statistically one of the best starting pitchers in the nation last season. It will be interesting to see how Heimlich responds to having a chance to finish his college baseball career in 2018. Bryce Fehmel should be in the weekend rotation as well and Fehmel does a nice job of eating up innings. Jake Mulholland will close games in 2018 and will have an opportunity to surpass ten plus saves. Mulholland also does an excellent job of commanding the strike zone as he struck out 44 batters and only walked 12 batters last season. Offensively, there is a nice mix of power and speed with Nick Madrigal, Michael Gretler, Trevor Larnach, and Cadyn Grenier returning to pace a balanced lineup. The schedule has some tough series against Cal State Fullerton and Missouri State during the out of conference portion of the schedule. In Pac-12 play most of the challenging series will be at Goss Stadium as UCLA, Stanford, and Oregon will come to town during conference play. If the pitching continues to perform at an elite level, you can expect the Beavers to be in the College World Series conversation all year long.
Madness 2018 Draft Rankings:
#8 Nick Madrigal