TCU Horned Frogs
Overall Rank: #8
Conference Rank: #2 Big 12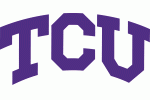 TCU made another trip to Omaha and the College World Series in 2017 as they have played at an elite level over the past several seasons. The only thing the Horned Frogs haven't done yet is win a national championship under head coach Jim Schlossnagle. TCU returns 16 letterwinners from the 2017 squad and will have two top All-American candidates in Luken Baker and Jared Janczak to lead the way for the Horned Frogs in 2018.
2017: 50-18, 16-8
2017 Postseason: NCAA
Coach: Jim Schlossnagle
Key Departed Players:
Austen Wade, OF, .332 BA, 5 HR, 40 RBI, 16 SB
Cam Warner, IF, .284 BA, 5 HR, 49 RBI, 10 SB
Nolan Brown, OF, .277 BA, 3 HR, 35 RBI, 26 SB
Evan Skoug, C, .272 BA, 20 HR, 71 RBI
Ryan Merrill, IF, .243 BA, 6 HR, 43 RBI, 17 SB
Elliott Barzilli, IF, .242 BA, 6 HR, 31 RBI
Brian Howard, P, 3.77 ERA, 105.0 IP, 35 BB, 113 SO
Durbin Feltman, P, 3.64 ERA, 29.2 IP, 15 BB, 37 SO, 17 SV
Key Returning Players:
Josh Watson, OF, .239 BA, 1 HR, 38 RBI, 7 SB
Luken Baker, IF/P, .317 BA, 8 HR, 41 RBI
Conor Wanhanen, IF/OF, .281 BA, 0 HR, 16 RBI
Zach Humphreys, C/IF, .267 BA, 2 HR, 19 RBI
Jared Janczak, P, 2.31 ERA, 93.1 IP, 24 BB, 102 SO
Nick Lodolo, P, 4.35 ERA, 78.2 IP, 28 BB, 72 SO
Sean Wymer, P, 2.10 ERA, 55.2 IP, 10 BB, 66 SO, 2 SV
Projection:
TCU will play a very balanced out of conference schedule this season. A trip to Phoenix to play Grand Canyon to start the season will be a tricky opening series. Long Beach State and UC Irvine will visit Lupton Stadium during the first few weeks of the season. The Horned Frogs will head out to Dodger Stadium to play USC, UCLA, and Vanderbilt. This combination should set TCU up well RPI wise heading into Big 12 play. A four-game stretch starting at Oklahoma State and ending against Dallas Baptist will test this young Horned Frogs as well before the Big 12 slate really picks up. Texas Tech does come to Fort Worth in what could decide the conference title. Nick Lodolo and Sean Wymer should provide plenty of innings on the weekend to replace the loss of Brian Howard's 105 innings. Josh Watson, Connor Wanhanen, and Zach Humphreys are back will need to continue to evolve at the plate and become even more productive in 2018. If the top 15 caliber recruiting class can contribute right way, you can expect TCU to contend in the Big 12 and make another deep run in the postseason.
Madness 2018 Draft Rankings:
#28 Luken Baker