Louisiana Ragin' Cajuns
Overall Rank: #19
Conference Rank: #2 Sun Belt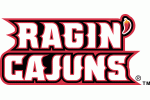 Louisiana missed out on the NCAA Tournament last year, but they are expected to be a very tough team this season due to their impressive pitching staff. The Ragin' Cajuns ranked 11th in the nation with a 3.33 ERA in 2017 and all of the key pitchers are back. Gunner Leger went 10-2 in 15 starts with a 1.97 ERA. Hogan Harris started a dozen contests and boasted a 2.66 ERA. Nick Lee had a much higher ERA at 5.12, but he showed plenty of promise as a sophomore. Add in senior Colten Schmidt and sophomore Jack Burk, who had a 2.45 ERA and started seven contests, and Louisiana is loaded on the mound.
2017: 35-21-1, 19-10-1
2017 Postseason: None
Coach: Tony Robichaux
Key Departed Players:
Steven Sensley, 1B/OF, .314 BA, 11 HR, 46 RBI
Ishmael Edwards, OF, .302 BA, 3 HR, 23 RBI
Brenn Conrad, IF, .297 BA, 1 HR, 24 RBI
Joe Robbins, IF, .277 BA, 6 HR, 41 RBI
Alex Pinero, IF, .275 BA, 4 HR, 33 RBI
Key Returning Players:
Kennon Fontenot, IF, .270 BA, 6 HR, 29 RBI
Handsome Monica, C, .215 BA, 4 HR, 19 RBI
Gunner Leger, P, 1.97 ERA, 10-2 W-L, 91.1 IP, 84 SO
Hogan Harris, P, 2.66 ERA, 5-2 W-L, 67.2 IP, 87 SO
Nick Lee, P, 5.12 ERA, 6-4 W-L, 65.0 IP, 55 SO
Projection:
It will not take much hitting for the Ragin' Cajuns to compete for a Sun Belt title, but the unit as a whole has plenty of room for improvement. Unfortunately, the top five hitters in terms of batting average are gone. That leaves senior shortstop Kennon Fontenot as the team's top hitter. He hit .270 with six homeruns and 29 RBIs. It may take some time before Coach Tony Robichaux finds some consistency in his lineup, but until then the pitching staff will keep this team in just about every game. As long as there are a few newcomers or inexperienced players who can be somewhat productive at the plate, Louisiana should be back in the NCAA Tournament. And from there, the pitching will make the Ragin' Cajuns an extremely dangerous team.