LSU Tigers
Overall Rank: #12
Conference Rank: #5 SEC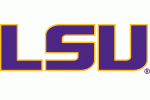 LSU came into the 2017 SEC Tournament having lost three of their last four regular season games. Thus, the Tigers needed to make some noise at the SEC Tournament to lock down the opportunity to host a regional. That was taken care of with two big wins over Tennessee and Auburn. Then, in the NCAA Tournament it was the resilience of LSU that came through in a big way as they won two straight at Florida State in the Tallahassee Super Regional to get back to Oklahoma City. In the Women's College World Series, the bats could not get going and the Tigers went 1-2. However, under the leadership of head coach Beth Torina and her staff LSU is in great shape to be a threat to get to the Women's College World Series on an annual basis.
2017: 48-22, 12-12
2017 Postseason: NCAA
Coach: Beth Torina
Key Departed Players:
Bailey Landry, OF, .402 BA, 2 HR, 35 RBI, 14 SB
Sahvanna Jahquish, C/IF, .331 BA, 9 HR, 61 RBI
Constance Quinn, IF, .243 BA, 2 HR, 22 RBI, 11 SB
Sydney Smith, P, 2.08 ERA, 12-7 W-L, 107.2 IP, 33 BB, 53 SO
Key Returning Players:
Emily Griggs, OF, .317 BA, 0 HR, 27 RBI
Amber Serrett, IF, .263 BA, 4 HR, 21 RBI
Sydney Springfield, IF, .259 BA, 10 HR, 41 RBI
Amanda Doyle, IF, .236 BA, 4 HR, 26 RBI
Shemiah Sanchez, IF, .233 BA, 2 HR, 18 RBI
Carly Hoover, P, 1.19 ERA, 15-8 W-L, 159.0 IP, 71 BB, 169 SO
Allie Walljasper, P, 1.61 ERA, 18-6 W-L, 165.0 IP, 28 BB, 101 SO
Projection:
Pitching is going to be the focal point for the Tigers in 2018 with the return of Carly Hoover and Allie Walljasper. The beauty of having basically two number one starters is that you can conserve innings for both pitchers, along with doing some mixing and matching against opposing lineups. Hoover went 15-8 last season with a 1.19 earned run average and struck out 169 batters in 159.0 innings of work. Walljasper is a little more of a pitch to contact type of pitcher as she only walked 28 batters in 165 innings so that provides a nice contrast to Hoover. Sydney Springfield is the most productive returning power hitter this season for the Tigers. Springfield hit. 259 with ten homeruns and 41 runs batted in last season for LSU. Emily Griggs and Amber Serrett are back as well and they will need to continue their solid production form 2017 for the Tigers to contend in the SEC. A trip to the Mary Nutter Classic highlights the road non-conference schedule as LSU will take on Fresno State, UCLA, and Oregon. Baylor and BYU will come to Baton Rouge for the LSU Round Robin in March. The conference schedule is balanced with visits from Auburn, Texas A&M, Ole Miss while traveling to Tennessee and Florida. If Hoover and Walljasper dominate in the circle and the offense improves a bit, then the Tigers will be back in the Super Regional/Women's College World Series conversation in 2018.
Madness 2018 Draft Rankings:
#7 Allie Walljasper