Southern Miss Golden Eagles
Overall Rank: #25
Conference Rank: #1 Conference USA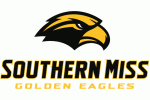 After a return to the NCAA Tournament in 2016 for the first time in five years, Southern Miss took a big step forward in 2017. The Golden Eagles won the Conference USA regular season title with a 25-5 record and, for the first time in program history, hosted an NCAA Regional. The Golden Eagles did not make it out of the regional, but Coach Scott Berry will get another crack at making a deeper tournament run in 2018.
2017: 50-16, 25-5
2017 Postseason: NCAA
Coach: Scott Berry
Key Departed Players:
Dylan Burdeaux, IF/OF, .337 BA, 12 HR, 69 RBI, 21 SB
Taylor Braley, IF/P, .313 BA, 17 HR, 61 RBI, 3.40 ERA, 7-2 W-L, 82.0 IP, 78 SO
Kirk McCarty, P, 3.52 ERA, 10-2 W-L, 99.2 IP, 103 SO
Hayden Roberts, P, 4.30 ERA, 5-2 W-L, 73.1 IP, 86 SO
Key Returning Players:
Matt Guidry, IF, .363 BA, 4 HR, 33 RBI
Mason Irby, OF, .338 BA, 1 HR, 40 RBI
Bryant Bowen, C, .337 BA, 5 HR, 20 RBI
Matt Wallner, OF, .336 BA, 19 HR, 63 RBI
Hunter Slater, OF, .312 BA, 4 HR, 39 RBI
Nick Sandlin, P, 2.38 ERA, 10-2 W-L, 56.2 IP, 80 SO, 8 SV
Projection:
There are some big holes to fill though. Kirk McCarty had a huge season on the mound, striking out 103 batters in 99.2 innings pitched. Fellow starter Taylor Braley and part-time starter Hayden Roberts also need to be replaced. Closer Nick Sandlin will garner much of the attention heading into the 2018 season. He went 10-2 with a 2.38 ERA and eight saves last year, but the Golden Eagles need to find some effective starters in order to give Sandlin the opportunity to do what he does best. Meanwhile, Southern Miss will also struggle to replace the bats of Dylan Burdeaux and Braley. Burdeaux hit .337 with 12 homeruns and 69 RBIs, while Braley added 17 long balls and 61 RBIs. Sophomore Matt Wallner is ready to lead the way after an amazing freshman campaign. He hit 19 homeruns and was one of the best freshmen in the nation last year. Without Burdeaux and Braley though, it will be easier for the opposition to pitch around Wallner. That makes it important for players like Matt Guidry, Mason Irby, Bryant Bowen and Hunter Slater to remain productive and help take the pressure off Wallner.