Louisiana Ragin' Cajuns
Overall Rank: #18
Conference Rank: #1 Sun Belt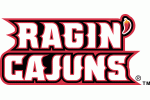 Louisiana begins a new era in 2018 as former Auburn associate head coach Gerry Glasco takes over as head coach after the Ragin' Cajuns dismissed Michael Lotief back on November 1, 2017. Glasco is very well regarded as one of the top teachers of hitting in the sport of softball. While at Texas A&M, Glasco turned the Aggies into a highly explosive offensive team as they lead the SEC in homeruns during conference play. Despite the tumultuous offseason, Louisiana does bring back a talented team that should embrace a very offensive friendly style of coaching and, of course, the fans at Lamson Park create a phenomenal atmosphere.
2017: 47-8, 23-1
2017 Postseason: NCAA
Coach: Gerry Glasco
Key Departed Players:
DJ Sanders, IF, .388 BA, 29 HR, 82 RBI
Hayley Hayden, IF/OF, .382 BA, 12 HR, 57 RBI
Kassidy Zeringue, IF, .373 BA, 0 HR, 11 RBI, 13 SB
Aleah Craighton, OF, .345 BA, 18 HR, 53 RBI
Alex Stewart, P, 1.81 ERA, 27-5 W-L, 154.2 IP, 33 BB, 148 SO
Alyssa Denham, P, 2.27 ERA, 15-2 W-L, 42 BB, 80 SO
Key Returning Players:
Lexie Comeau, C, .333 BA, 10 HR, 48 RBI
Kelli Martinez, OF, .326 BA, 0 HR, 19 RBI
Kara Gremillion, IF, .320 BA, 4 HR, 31 RBI
Kylee Jo Trahan, P, 5.25 ERA, 0-0 W-L, 6.2 IP, 4 BB, 9 SO
Summer Ellyson, P, 3.15 ERA, 1-0 W-L, 20.0 IP, 4 BB, 23 SO
Projection:
It will take some time for all the pieces to come together this season with a new coaching staff and several new players in place. Brittany Holland should help make up for some of the lost power production in the everyday lineup as Holland hit 15 homeruns and drove in 81 runs at Central Arizona last season. Kynadi Tipler, along with Oklahoma transfer Alissa Dalton, will also be in the mix to make key contributions in 2018. Lexie Comeau, Kelli Martinez, and Kara Gremillion are the most experienced and productive returning position players for the Ragin' Cajuns in 2018. Comeau hit .333 last season with ten homeruns and drove in 48 runs. Martinez and Gremillion should see their offensive production rise with the new staff and that should still allow Louisiana to score plenty of runs. Kylee Jo Trahan is back to lead a group of eight pitchers that will fight it out for time in the circle as the number one and two starters. The schedule has plenty of tough challenges as Florida visits Lafayette for three games during the second weekend of the season. Oregon State, Florida State, Baylor and Fresno State also are a part of the non-conference schedule. In the end, the Ragin' Cajuns will recover from a slow start and win around 40 plus games and make it to the NCAA Tournament.
See All Softball Top 44 Previews