Illinois Fighting Illini
Overall Rank: #22
Conference Rank: #3 Big Ten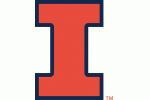 Illinois continued its climb up amongst the best in women's college softball in 2017 as Coach Tyra Perry led the Fighting Illini to 39 wins and a trip to the Lexington Regional. The key now for Illinois, as they moved into the third season under Coach Perry, will be for the veteran players to lead the freshmen and get them up to speed with the winning culture that is in place. Another key for 2018 will be for the Fighting Illini to make more noise out of conference against ranked opponents to get in position to be one of the 16 hosts in the NCAA Tournament.
2017: 39-20, 14-8
2017 Postseason: NCAA
Coach: Tyra Perry
Key Departed Players:
Nicole Evans, OF, .349 BA, 18 HR, 58 RBI
Alyssa Gunther, IF, .289 BA, 0 HR, 17 RBI, 10 SB
Ruby Rivera, IF, .276 BA, 3 HR, 23 RBI
Breanna Wonderly, P, 2.63 ERA, 21-16 W-L, 239.2 IP, 78 BB, 105 SO
Key Returning Players:
Annie Fleming, IF, .347 BA, 6 HR, 36 RBI
Kiana Sherlund, OF,.343 BA, 2 HR, 22 RBI, 17 SB
Stephanie Abello, C, .307 BA, 13 HR, 41 RBI
Maddi Doane, OF, .297 BA, 0 HR, 28 RBI, 9 SB
Leigh Farina, IF, .293 BA, 0 HR, 15 RBI, 8 SB
Taylor Edwards, P/UTIL, 2.67 ERA, 14-2 W-L, 91.2 IP, 32 BB, 27 SO
Erin Walker, P, 3.37 ERA, 4-2 W-L, 43.2 IP, 18 BB, 17 SO
Projection:
Breanna Wonderly needs to be replaced in the circle after throwing just under 240 innings last season as the ace of the staff. Taylor Edwards and Erin Walker bring back the most experience and will be counted on a great deal to pick up the slack for the loss of Wonderly. Nicole Evans anchored the everyday lineup in 2017 and her production is going to be sorely missed as she hit .349 with 18 homeruns and drove in 58 runs last season. Stephanie Abello and Annie Fleming are going to need to up their production from a great 2017 to offset some of the lost offensive production from Evans. Kiana Sherlund and Maddie Doane will cause problems for opposing teams on the bases and if they can draw more walks to get on base more often that will also help Illinois out a lot. Games against Fresno State, Louisville, UCF, and North Carolina could become resume builders. The Big Ten schedule is favorable as the Fighting Illini don't have to play Michigan or Ohio State. Bottom line, as a program, Illinois has now elevated themselves to a point where a trip to the NCAA Tournament should be expected more years than not. Thus, the Fighting Illini will be back in the NCAA Tournament this season without too much of a problem.
See All Softball Top 44 Previews