Houston Cougars
Overall Rank: #31
Conference Rank: #1 American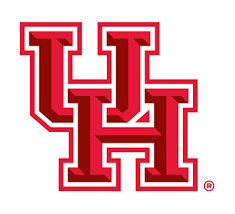 Houston had a superb 2017 campaign, winning the American Athletic Conference regular season and tournament titles. That led to the Cougars hosting an NCAA Tournament regional. However, following an upset loss to fourth seeded Iowa, the Cougars failed to advance to the Super Regionals. Coach Todd Whitting will hope for another solid regular season this year and a little more success come tournament time.
2017: 42-21, 15-9
2017 Postseason: NCAA
Coach: Todd Whitting
Key Departed Players:
Jake Scheiner, IF, .346 BA, 18 HR, 64 RBI
Corey Julks, UTL, .335 BA, 9 HR, 45 RBI
Connor Wong, C/IF, .287 BA, 12 HR, 36 RBI, 26 SB
John King, P, 3.11 ERA, 81.0 IP, 40 SO
Key Returning Players:
Grayson Padgett, OF, .309 BA, 2 HR, 40 RBI
Joe Davis, IF, .299 BA, 8 HR, 46 RBI
Lael Lockhart, IF, .276 BA, 1 HR, 27 RBI
Connor Hollis, IF, .266 BA, 2 HR, 30 RBI
Trey Cumbie, P, 2.04 ERA, 101.1 IP, 82 SO
Mitch Ullom, P, 3.57 ERA, 95.2 IP, 51 SO
Projection:
When Trey Cumbie is on the mound, Houston can beat anybody. Cumbie went 10-2 with an impressive 2.04 ERA. He will again be a top candidate to earn All-American honors. Mitch Ullom will step into one of the starting spots yet again. He boasted a 6-3 record with a 3.57 ERA in 16 starts. Closer Aaron Fletcher anchors an experienced and talented bullpen. Houston's very talented pitching staff will keep them in just about every game and should lead to another AAC title. The pitching deserves a lot of the credit for Houston's success, but this was also the most potent offense in the conference last year. However, the Cougars lost Jake Scheiner, Corey Julks and Connor Wong. Scheiner hit .346 with 18 homeruns and 64 RBIs. Julks hit .335 and added nine homeruns and 45 RBIs, while Wong belted 12 homeruns and stole 26 bases. Those are three players who will not be easy to replace. Joe Davis figures to be the new star after hitting .299 with eight homeruns and 46 RBIs as a sophomore. Coach Whitting does need to find some new bats that can help replace the departed players, but there are options and a lot of young talent on this team.