California Golden Bears
Overall Rank: #27
Conference Rank: #7 Pac-12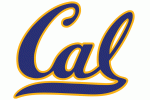 California had an up and down season in 2017. They started well in the non-conference but once they started conference play up at Oregon, things got away from the Golden Bears. However, despite all the adversity of the 2017 season, California did find a way to get into the NCAA Tournament and went 2-2 in the Auburn Regional. The pitching depth should be better in 2018 with the arrival of Fresno State transfer Kalamani Dung, who was the Mountain West Conference Pitcher of the Year in 2017. Dung along with Zoe Conley should give the Golden Bears more opportunities to win series this season.
2017: 32-24, 6-17
2017 Postseason: NCAA
Coach: Diane Ninemire
Key Departed Players:
Kylie Reed, IF,.321 BA, 0 HR, 18 RBI
Khala Taylor, OF, .224 BA, 0 HR, 17 RBI, 11 SB
Annie Aldrete, C, .218 BA, 3 HR, 24 RBI
Stephanie Trzcinski, P, 77.0 IP, 7-7 W-L, 3.91 ERA, 24 BB, 49 SO
Key Returning Players:
Lindsay Rood, IF, .331 BA, 3 HR, 17 RBI, 13 SB
Jazmyn Jackson, UTIL, .319 BA, 3 HR, 33 RBI
Krysten McCue, UTIL, .286 BA, 0 HR, 4 RBI
Kobie Pettis, IF, .266 BA, 1 HR, 22 RBI
Zoe Conley, P, 223.0 IP, 20-14 W-L, 2.67 ERA, 96 BB, 159 SO
Projection:
The schedule is a bit more manageable in 2018 as the first couple weeks for the Golden Bears should set them up well for a quick start. Texas A&M, North Carolina, and James Madison are the toughest out of conference opponents for California. In the conference slate, Utah, UCLA, and Oregon highlight the home conference schedule and there will be trips to Arizona and Washington. Lindsay Rood is the top returning hitter for the Golden Bears after hitting .331 last season and she is a definite speed threat with 13 stolen bases. Jazmyn Jackson and Kobie Pettis are back in 2018 and they combined to drive in 55 runs last season. If Jackson and Pettis can get that number closer to 80 between the two of them, it will be a huge plus for the offense. In the circle, Zoe Conley will start the season as the ace and will need to have a little more command of her pitches as she walked 96 batters and struck out 159. If Conley can get her strikeout to walk ratio over the 2:1 mark this season, she should win about 25 games. Overall, if California can score closer to 275-300 runs in 2018 they will have a chance to win 37-40 wins and get back to the NCAA Tournament.