Georgia Bulldogs
Overall Rank: #31
Conference Rank: #10 SEC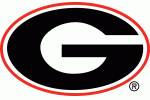 It was a roller coaster ride of a 2017 season for the Georgia softball program. They started the season 24-3 before finishing 11-20 in their last 31 games. The conference schedule was a struggle as they went on a 1-15 slide after winning their first series against Kentucky by taking two of three games from the Wildcats. Thankfully for the Bulldogs, the Southeastern Conference was held in very high regard last season and Georgia still was able to battle their way into the NCAA Tournament. There is plenty of experience returning in 2018 for the Bulldogs and they will bring back six starting position players and four pitchers. This should set up Georgia to start to work their way back up the SEC standings this spring.
2017: 35-23, 6-18
2017 Postseason: NCAA
Coach: Lu Harris-Champer
Key Departed Players:
Sydni Emanuel, OF, .436 BA, 0 HR, 34 RBI, 15 SB
Maeve McGuire, UTIL, .338 BA, 5 HR, 37 RBI
Brea Dickey, OF, .295 BA, 0 HR, 9 RBI
Key Returning Players:
Cortni Emanuel, OF, .426 BA, 0 HR, 19 RBI, 43 SB
Alyssa DiCarlo, IF, .360 BA, 13 HR, 64 RBI
Ciara Bryan, IF, .351 BA, 0 HR, 14 RBI, 12 SB
Justice Milz, IF, .333 BA, 1 HR, 13 RBI
Lacey Sumerlin, IF, .282 BA, 5 HR, 35 RBI
Alyson Febrey, IF/OF, .273 BA, 3 HR, 20 RBI
Brittany Gray, P, 168.0 IP, 2.17 ERA, 77 BB, 134 SO
Kylie Bass, P, 91.2 IP, 2.44 ERA, 20 BB, 77 SO
Mary Wilson Avant, P, 76.0 IP, 3.32 ERA, 37 BB, 64 SO
Projection:
Cortni Emanuel will bring the speed to the lineup for the Bulldogs. She hit .426 and stole 43 bases last season. Alyssa DiCarlo will be the primary source of power in the everyday lineup after hitting 13 homeruns and driving in 64 runs for Georgia in 2017. Ciara Bryan and Justice Milz should hit for high averages and create some headaches for opposing pitchers. Lacey Sumerlin will need to find a way to add to her five homeruns from last season in order to take some pressure off of the rest of the offense. In the circle, things should only get better with the return of Brittany Gray, Kylie Bass, and Mary Wilson Avant in 2018. Gray threw the most innings in 2017 with 168 and will have to continue to limit unnecessary baserunners and try and keep opponents in check like she did last season. Opponents only hit .190 against Gray in 2017. Bass is more of a control pitcher as she only walked 20 batters in 91.2 innings of work for Georgia. Wilson Avant's biggest challenge or goal for 2018 will be to lower her opponents' average against her as she allowed them to hit .273 in 2017. Florida and Alabama will visit Athens during conference play, which will ease the burden a little bit for the Bulldogs. The road schedule does bring about trips to Tennessee, Kentucky, and Ole Miss which won't be easy at all. If Georgia can avoid a long losing streak and get to around .500 in SEC play, they should be back in the NCAA Tournament in 2018.
Madness 2018 Draft Rankings:
#9 Cortni Emanuel