UCF Knights
Overall Rank: #40
Conference Rank: #2 American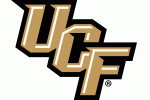 Coach Greg Lovelady took over a UCF program with a lot of talent; and he got a lot out of that talent during his first year with the program, leading the Knights to a 40 win season and a trip to the NCAA Tournament. UCF had the fifth best ERA in the country last season and the pitching staff again will be the strength of this team. Robbie Howell is gone after boasting a 10-1 record in 16 starts, but Chris Williams and Joe Sheridan are back to lead the rotation. Also returning is closer Bryce Tucker, who struck out 55 batters in 38.0 innings and recorded nine saves with just a 1.66 ERA. Junior college transfers Jordan Spicer and JJ Montgomery will add even more options to the pitching staff.
2017: 40-22, 15-9
2017 Postseason: NCAA
Coach: Greg Lovelady
Key Departed Players:
Eli Putnam, OF, .315 BA, 8 HR, 39 RBI
Kyle Marsh, IF, .307 BA, 6 HR, 52 RBI
Luke Hamblin, OF, .292 BA, 1 HR, 35 RBI
Kam Gellinger, IF, .288 BA, 3 HR, 31 RBI
Robbie Howell, P, 3.32 ERA, 103.0 IP, 94 SO
Key Returning Players:
Rylan Thomas, IF, .303 BA, 14 HR, 53 RBI
Matthew Kika, IF, .278 BA, 0 HR, 28 RBI
Chris Williams, P, 2.65 ERA, 78.0 IP, 48 SO
Joe Sheridan, P, 3.25 ERA, 72.0 IP, 64 SO
Bryce Tucker, P, 1.66 ERA, 38.0 IP, 55 SO, 9 SV
Projection:
Rylan Thomas had a superb freshman campaign at the plate. He hit .303 with 14 homeruns and 53 RBIs. With a year of experience under his belt, Thomas is heading into 2018 with high expectations. But with many of the other top hitters departing, the Knights will need Thomas to carry the load. Others will certainly help though, most notably Matthew Kika and Logan Heiser. The Knights may not score too much, but that will not be a huge issue if the pitchers live up to their expectations. Of course UCF will need some offense though and as long as a few newcomers are ready to play a larger role, the Knights will get back to the NCAA Tournament.