UCF Knights
Overall Rank: #40
Conference Rank: #2 American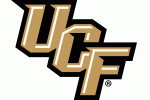 After a disappointing 2017 campaign, UCF hopes to bounce back in 2018. The team has potential at the plate though and the hope is Cassady Brewer, Megan Greenwell and Courtney Rotton can emerge as offensive leaders. Brewer is the power hitter of the bunch, connecting on five homeruns with 35 RBIs as a sophomore last year. Greenwell is extremely dangerous on the base paths, but does need to get on base more often. If she does, Brewer and Rotton will bring her home.
2017: 29-23, 11-7
2017 Postseason: None
Coach: Renee Luers-Gillispie
Key Departed Players:
Linnea Goodman, OF, .352 BA, 0 HR, 22 RBI
Key Returning Players:
Courtney Rotton, IF, .312 BA, 3 HR, 23 RBI
Cassady Brewer, IF/C, .351 BA, 5 HR, 35 RBI
Megan Greenwell, OF, .264 BA, 10 RBI, 29 SB
Alea White, P, 3.44 ERA, 18-15 W-L, 199.2 IP, 92 SO
Kamryn Toney, P, 4.41 ERA, 5-4 W-L, 74.2 IP, 39 SO
Projection:
However, the key to success for the Knights is on the mound. UCF was never able to replace Shelby Turnier last year and that could continue as a theme this time around. Alea White was thrown into the mix as a freshman last year and performed quite well at times. With a year of experience under her belt, the expectations are growing that she can take the next step and turn into an All-Conference caliber player. Fellow sophomore Kamryn Toney is in a similar situation and will see plenty of action again in 2018. Neither hurler will record too many strikeouts though, so it is also extremely important that the defense remains solid and avoids too many mistakes.