Oregon State Beavers
Overall Rank: #43
Conference Rank: #8 Pac-12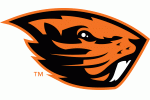 Oregon State earned its way back to an NCAA Regional for the second consecutive season under the direction of head coach Laura Berg. The Beavers had some breakthrough moments during the 2017 season as they run-ruled UCLA in a game for the first time in program history. It was also the first run-rule victory over a top ten league opponent for Oregon State. There is a nice mix of depth and talent coming back in 2018 for the Beavers in the everyday lineup that will keep them in every game offensively this season.
2017: 28-27, 9-15
2017 Postseason: NCAA
Coach: Laura Berg
Key Departed Players:
Natalie Hampton, IF, .276 BA, 7 HR, 42 RBI
Sammi Noland, IF, .274 BA, 7 HR, 32 RBI
Taylor Cotton, P, 2.50 ERA, 165.1 IP, 142 SO
Key Returning Players:
Shelby Weeks, OF, .356 BA, 1 HR, 22 RBI
McKenna Arriola, IF, .352 BA, 2 HR, 23 RBI
Alysha Everett, IF, .318 BA, 8 HR, 45 RBI
Lovie Lopez, OF, .312 BA, 5 HR, 28 RBI
Jessica Garcia, OF, .324 BA, 0 HR, 4 RBI, 12 SB
Nerissa Eason, P, 3.87 ERA, 121.1 IP, 76 SO
Meehra Nelson, P, 4.04 ERA, 60.2 IP, 53 SO
Projection:
Alysha Everett and Lovie Lopez are going to set the tone at the plate for the Beavers in 2018. Everett and Lopez can hit for a high average and provide timely power as they combined for 13 homeruns last season. Shelby Weeks, McKenna Arriola, and Jessica Garcia are going to lengthen this lineup with their ability to hit for a high average and speed on the bases. The competition to find a true number one starter in the circle will be a fascinating storyline to watch as Taylor Cotton was outstanding last season. Nerissa Eason has the most returning experience but is going to have to improve her overall command of her pitches. Eason walked 102 batters in 121 innings of work, while only striking out 76. If Eason can get those numbers reversed then Oregon State will be in good shape. Meehra Nelson should be in the mix as the number two starter, but will be pushed by incoming freshman Mariah Mazon. Schedule wise, there will be plenty of opportunities for the Beavers to build up their RPI as they will play the likes of Oklahoma, LSU, Tennessee, BYU, and Auburn to go along with a typical loaded PAC-12 schedule. Look for Oregon State to win around 30 regular season games and make a third consecutive trip to the NCAA Tournament.