Wichita State Shockers
2017-2018 Overall Rank: #5
Conference Rank: #1 American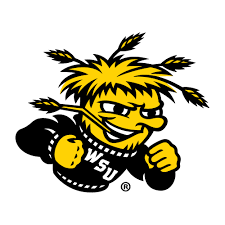 Wichita State dominated the Missouri Valley for years and now they are in the American Athletic Conference looking to do the same. And it should not be a problem. Coach Gregg Marshall has built a great program in Wichita and the addition of the Shockers has boosted the appeal of the AAC. With their top eight scorers returning, WSU is ready to make a deep NCAA Tournament run too. Markis McDuffie, a 6-8 junior, led the team with 11.5 points and 5.7 rebounds per game. He is tough in the paint and can stretch the defense with his outside shooting. Landry Shamet was right behind McDuffie with 11.4 points per game. The 6-4 guard also led the team with 3.3 assists per contest. When Shamet moved to the point guard spot halfway through last season, the Shockers were a much, much better team.
2016-17 Record: 31-5, 17-1
2016-17 Postseason: NCAA
Coach: Gregg Marshall
Coach Record: 261-90 at Wichita State, 455-173 overall
Who's Out:
Daishon Smith and Eric Hamilton are the only departures from last year's 31-5 team. Smith did start a dozen games last year, but averaged just 4.8 points per game. Hamilton played a few minutes off the bench on a regular basis. Even without those two, Coach Marshall can easily go nine deep.
Who's In:
And he will go nine deep even without any of the newcomers. But there are some potential impact newcomers among the four incoming freshmen and junior college transfer, Samajae Haynes-Jones. Haynes-Jones was a second-team junior college All-American last year and will help Shamet run the point. Brycen Bush and Jacob Herrs will have to bide their time in the backcourt, but small forward Rod Brown and seven-foot center Asbjorn Midtgaard could add quality depth to the frontcourt as freshmen.
Who to Watch:
Behind McDuffie and Shamet, the Shockers return seven other players who averaged at least ten minutes per game last season. Shaquille Morris and Zach Brown will start in the frontcourt beside McDuffie. Morris is a 6-8, 279 pound center who can battle in the paint. He has a nice shooting touch for a player his size too. Brown is the defensive stopper on the team. The 6-6 senior has been a staple in the starting lineup for three years. Darral Willis had a strong debut season after spending a couple years in the junior college ranks. He averaged 9.8 points and 5.1 rebounds and should have a strong senior season. Rashard Kelly and Rauno Nurger add quality depth in the frontcourt and are a big reason why the Shockers ranked second in the country in rebound margin.
Final Projection:
Conner Frankamp stepped into the starting lineup when Shamet moved over to the point. He started 25 games and connected on a team high 73 three-pointers. The team as a whole connected on 40.3 percent of their attempts from beyond the arc and it was Frankamp who was the driving force behind that impressive outside shooting. Austin Reaves may miss much or all of this season due to a shoulder injury. Players like C.J. Keyser and Kaelen Malone may see more minutes unless Coach Marshall can put a bigger lineup on the floor. Regardless, there should still be enough depth for Wichita State to dominate the AAC and be a serious Final Four contender.
Projected Postseason Tournament:
NCAA
Projected Starting Five:
Landry Shamet, Sophomore, Guard, 11.4 points per game
Conner Frankamp, Senior, Guard, 8.9 points per game
Zach Brown, Senior, Forward, 7.4 points per game
Markis McDuffie, Junior, Forward, 11.5 points per game
Shaquille Morris, Senior, Center, 9.6 points per game
By the Numbers:
Scoring Offense: 81.0 (26th in nation, 1st in conference)
Scoring Defense: 62.4 (14, 2)
Field-Goal Percentage: 46.9 (51, 2)
Field-Goal Defense: 37.7 (4, 1)
Three-Point Field Goals Per Game: 8.6 (72, 2)
Three-Point Field-Goal Percentage: 40.3 (8, 1)
Free-Throw Percentage: 73.3 (76, 2)
Rebound Margin: 9.0 (2, 1)
Assists Per Game: 16.3 (22, 1)
Turnovers Per Game: 11.3 (37, 1)