Arizona State Sun Devils
Overall Rank: #21
Conference Rank: #4 Pac-12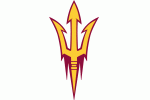 Arizona State went through some challenges offensively throughout the 2016-17 season as the Sun Devils only averaged 63.8 points per game. However, Arizona State did find a way to get back to the NCAA Tournament last season thanks to their ability to play relentless defense on a nightly basis. There will be some work to do as far as rebuilding the frontcourt is concerned with the graduation of Sophie Brunner and Quinn Dornstauder. However, head coach Charli Turner-Thorne has enough talent in the backcourt to keep the Sun Devils competing for an NCAA Tournament berth.
2016-17 Record: 20-13, 9-9
2016-17 Postseason: NCAA
Coach: Charli Turner-Thorne
Coach Record: 400-233 at Arizona State, 440-273 overall
Key Departed Players (starters in bold)
Sophie Brunner, Forward, 13.6 points per game
Quinn Dornstauder, Center, 10.4 points per game
Kelsey Moos, Guard/Forward, 4.7 points per game
Key Returning Players (starters in bold)
Reili Richardson, Sophomore, Guard, 8.4 points per game
Sabrina Haines, Junior, Guard, 6.9 points per game
Robbi Ryan, Sophomore, Guard, 6.5 points per game
Kianna Ibis, Junior, Forward, 5.3 points per game
Kiara Russell, Sophomore, Guard, 4.4 points per game
Jamie Ruden, Sophomore, Forward, 3.9 points per game
Charnea Johnson-Chapman, Junior, Forward, 0.9 points per game
Key New Players
Bre'Yanna Sanders, Freshman, Guard/Forward
Sophia Elenga, Junior, Transfer from Chocise College
Courtney Ekmark, Junior, Guard/Forward, Transfer from Connecticut
Eva Rubin, Freshman, Center
Projection:
Sabrina Haines, Reili Richardson, and Courtney Ekmark are going to be the key for Arizona State's offensive success this season. Haines and Richardson combined for 14.9 points per game and should continue to get even better this season, especially shooting the basketball. Ekmark should be comfortable being back at home in her native Arizona and provide some nice versatility in the starting lineup. Eva Rubin should have a chance to compete right away for a starting spot at center as she is a very highly regarded recruit. Bre'Yanna Sanders is another talented incoming freshman and was a McDonald's All-American nominee. If Sanders can be a force defensively she should be in the rotation right away since she is a pretty good shot blocker for a hybrid guard/forward. A neutral site game against Mississippi State and a road game at Florida State highlight the non-conference schedule for the Sun Devils. The conference schedule has multiple games with Oregon, Oregon State and Stanford. If Arizona State can grind out a .500 record in those games they should be back in the NCAA Tournament without much trouble.
Projected Postseason Tournament:
NCAA
By the Numbers:
Scoring Offense: 63.8 (181st in nation, 12th in conference)
Scoring Defense: 57.8 (37, 3)
Field-Goal Percentage: 41.9 (90, 7)
Field-Goal Defense: 41.7 (273, 12)
Three-Point Field Goals Per Game: 3.7 (325, 12)
Three-Point Field-Goal Percentage: 31.6 (164, 7)
Free-Throw Percentage: 68.2 (211, 8)
Rebound Margin: 7.2 (20, 3)
Assists Per Game: 14.2 (113, 7)
Turnovers Per Game: 15.0 (133, 7)
Madness 2017 Women's Basketball Recruit Rankings:
#113 Eva Rubin