TCU Horned Frogs
2017-2018 Overall Rank: #21
Conference Rank: #3 Big 12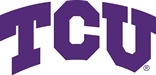 Fresh off an NIT Championship in his first year as TCU head coach, Jamie Dixon will be attempting to get the Horned Frogs back to the NCAA Tournament for the first time since 1998. Dixon led TCU to 24 wins last season, their most in a single season since that same 1997-98 season. The Horned Frogs return their top six scorers from last season, while adding some useful new pieces to the roster. TCU enters 2017-18 as a legitimate top-25 caliber team that could finish in the top-3 of the Big 12.
2016-17 Record: 24-15, 6-12
2016-17 Postseason: NIT
Coach: Jamie Dixon
Coach Record: 24-15 at TCU, 352-138 overall
Who's Out:
TCU loses four role players from last year, none of which played more than 20 minutes per game. Brandon Parrish graduated as the TCU all-time leader in games played with 136 in his career. Parrish played 18.7 minutes per game as a senior, averaging 5.9 points and 2.6 rebounds. Parrish was a shooter off the bench with 49 made three's last year. Karviar Shepherd has graduated after starting nine games as a senior. Shepherd averaged 4.4 points and 2.4 rebounds in 11.3 minutes per game. Chris Washburn and Michael Williams have also graduated after limited roles as seniors. Washburn averaged 2.4 points in 35 appearances while Williams averaged 2.1 points in 28 games played.
Who's In:
TCU has reloaded their bench with two transfers and three freshmen. Ahmed Hamdy joins the Horned Frogs as a grad transfer out of VCU. Hamdy is a 6-10 forward who averaged 5.9 points and 3.8 rebounds last year. Hamdy adds immediate size and experience to TCU's roster. Shawn Olden is a transfer who played two seasons at Pepperdine before spending last year in junior college. Olden, a 6-3 guard, averaged 16.6 points, 4.2 rebounds and 1.7 assists at New Mexico Junior College last season. RJ Nembhard and Kevin Samuel each come to TCU this year as true freshmen. Nembhard is a four-star guard who was a top-ten prospect in the state of Texas. Nembhard averaged 26.4 points as a senior and brings scoring upside to the TCU bench. Samuel is also a four-star prospect out of Texas. Samuel is a 6-10 center who adds size and depth to the frontcourt. Lastly, Kouat Noi will see action this year as a redshirt freshman. Noi is a 6-7 forward who was born in Australia and played high school in Florida.
Who to Watch:
The Horned Frogs will return each of their top six scorers from last year. Vladimir Brodziansky earned All-Big 12 second team and Big 12 All-Defensive team honors as a junior. Brodziansky averaged a team-high 14.1 points along with 5.7 rebounds and 2.1 blocks per game. Brodziansky enters 2017-18 with Big 12 Player of the Year aspirations as TCU's top player. Alex Robinson had an impressive debut season with the Horned Frogs, averaging 11.2 points, 5.8 assists, 3.1 rebounds and 1.5 steals. Robinson made 31 starts and was named to the Big 12 All-Newcomer team. Jaylen Fisher started 34 games as a true freshman, averaging 9.9 points and 4.0 assists. Fisher suffered a season-ending injury in the first round of the NIT, but he looks to be ready for the start of his sophomore campaign. Kenrich Williams impressed in his first year back from an injury that sidelined him for all of 2015-16. Williams averaged 11.4 points and a team-high 9.7 rebounds. Williams also added 2.7 assists and 1.2 made threes per game, highlighting his versatility. JD Miller made 36 starts as a sophomore, averaging 7.2 points and 3.2 rebounds. Desmond Bane started 13 games as a freshman, averaging 7.1 points and 2.9 rebounds. Miller and Bane will be important pieces to round out the TCU lineup.
Final Projection:
TCU is on the right track to make their first NCAA Tournament appearance in 20 years. The top six scorers from their NIT Championship team have all returned. TCU enters 2017-18 not just as NCAA Tournament hopefuls, but as a legitimate top-25 caliber team. The Horned Frogs' losses mostly effected their bench, but Jamie Dixon has reloaded with two experienced transfers and a couple of four-star recruits. TCU has an impressive balance of talent and experience, and should find themselves near the top of the Big 12 all season long.
Projected Starting Five:
Jaylen Fisher, Sophomore, Guard, 9.9 points per game
Alex Robinson, Junior, Guard, 11.2 points per game
Kenrich Williams, Senior, Forward, 11.4 points per game
JD Miller, Junior, Forward, 7.2 points per game
Vladimir Brodziansky, Senior, Center, 14.1 points per game
By the Numbers:
Scoring Offense: 74.7 (139th in nation, 5th in conference)
Scoring Defense: 69.7 (110, 6)
Field-Goal Percentage: 46.6 (67, 6)
Field-Goal Defense: 44.3 (196, 9)
Three-Point Field Goals Per Game: 7.2 (192, 5)
Three-Point Field-Goal Percentage: 35.4 (153, 8)
Free-Throw Percentage: 68.6 (232, 7)
Rebound Margin: 3.7 (65, 4)
Assists Per Game: 16.9 (13, 1)
Turnovers Per Game: 12.9 (161, 5)
Madness 2017 Men's Basketball Recruit Rankings:
#118 R.J. Nembhard

#121 Kevin Samuel