Oregon State Beavers
Overall Rank: #23
Conference Rank: #5 Pac-12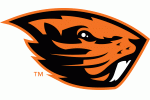 Coach Scott Rueck has done an amazing job during his time with Oregon State. He has turned the Beavers into a consistent contender in the Pac-12 and has led the program to four straight NCAA Tournaments. More impressively, OSU has lost a mere five games in each of the last three years and went 16-2 in conference play in each of those seasons. This time around the Beavers will have to move on without superstar Sydney Wiese. She averaged 15.2 points and 4.5 assists per game as a senior. Also gone are two other starters in Breanna Brown and Gabriella Hanson.
2016-17 Record: 31-5, 16-2
2016-17 Postseason: NCAA
Coach: Scott Rueck
Coach Record: 153-81 at Oregon State, 441-169 overall
Key Departed Players (starters in bold)
Sydney Wiese, Guard, 15.2 ppg
Breanna Brown, Forward/Center, 7.8 ppg
Gabriella Hanson, Guard, 6.6 ppg
Kolbie Orum, Forward, 6.7 ppg
Key Returning Players (starters in bold)
Marie Gulich Senior, Center, 9.9 ppg
Mikayla Pivec, Sophomore, Guard, 7.5 ppg
Katie McWilliams, Junior, Guard, 4.8 ppg
Kat Tudor, Sophomore, Guard, 4.8 ppg
Taylor Kalmer, Junior, Guard, 3.3 ppg
Madison Washington, Sophomore, Guard/Forward, 1.3 ppg
Janessa Thropay, Sophomore, Forward
Key New Players
Taya Corosdale, Freshman, Forward
Aleah Goodman, Freshman, Guard
Joanna Grymek, Junior, Center JC Transfer
Destiny Slocum, Sophomore, Guard, Transfer, Maryland, not eligible
Projection:
With Wiese gone, it will take a team effort for Oregon State to replicate their recent success. Sophomore Mikayla Pivec started 27 games last year and could emerge as the new star of the backcourt. Katie McWilliams, Taylor Kalmer and Kat Tudor all have some experience and should be ready to help pick up the slack. The addition of freshman Aleah Goodman should help turn this into a formidable backcourt. Marie Gulich highlights the frontcourt. The 6-5 center is the only senior on the roster and will have to be a leader on the floor. She is an efficient interior scorer and a great rebounder and shot blocker. Taya Corosdale, a 6-3 forward, is the team's top incoming recruit and she could join Gulich in the starting frontcourt. Coach Rueck has built a great program at OSU and as long as the team can keep playing great defense and hit the glass effectively, the Beavers will be right in the mix for another Pac-12 title.
Projected Postseason Tournament:
NCAA
By the Numbers:
Scoring Offense: 65.6 (151st in nation, 9th in conference)
Scoring Defense: 54.4 (6, 1)
Field-Goal Percentage: 43.5 (50, 5)
Field-Goal Defense: 34.5 (7, 1)
Three-Point Field Goals Per Game: 6.3 (124, 4)
Three-Point Field-Goal Percentage: 36.1 (27, 3)
Free-Throw Percentage: 67.6 (230, 10)
Rebound Margin: 10.9 (5, 1)
Assists Per Game: 15.9 (29, 3)
Turnovers Per Game: 14.6 (101, 6)
Madness 2017 Women's Basketball Recruit Rankings:
#27 Taya Corosdale

#43 Aleah Goodman