Butler Bulldogs
2017-2018 Overall Rank: #26
Conference Rank: #4 Big East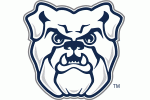 Butler had to make a late coaching change when Chris Holtmann went to Ohio State. They went out and got LaVall Jordan, who has one year of head coaching experience at Milwaukee. And last year with the Panthers he went 11-24. That may not sound like a good hire, but Coach Jordan is a Butler guy who has assistant coaching experience with the Bulldogs, along with Iowa and Michigan. Butler was able to hold onto most of the incoming recruits despite the coaching change and they will need the freshmen to compete for major minutes from day one.
2016-17 Record: 25-9, 12-6
2016-17 Postseason: NCAA
Coach: LaVall Jordan
Coach Record: 0-0 at Butler, 11-24 overall
Who's Out:
With the loss of Avery Woodson, Kethan Savage and Tyler Lewis, the Butler backcourt was hit hard. Woodson was the team's top shooter and connected on 42.1 percent of his three-point attempts. Savage added 8.0 points per game. He was not a consistent shooter, but he could score by attacking the basket. Lewis dished out a team high 4.0 assists per game during his senior season. He could do a little scoring too, but it is certainly his ability to distribute the ball that will be missed the most. But perhaps the biggest loss for Butler is Andrew Chrabascz. The 6-7 forward was second on the team in scoring with 11.4 points per game and added 4.6 rebounds and 3.1 assists.
Who's In:
The five newcomers will add much needed options on the perimeter. Aaron Thompson may be the most important of the bunch. The 6-2 point guard will have to help replace Lewis and he has the talent to step right into the starting lineup. Jerald Gillens-Butler and Christian David are big guards who will be asked to help replace Woodson and Savage. David, at 6-6, can do a little bit of everything. He may not be a double-digit scorer right away, but David will make an impact on the glass and in the passing departments. Walk-on Campbell Donovan can shoot and handle the ball and could see a few minutes as a backup point guard. Paul Jorgensen comes to the Bulldogs after spending two seasons at George Washington. Two years ago he averaged 4.9 points, 2.1 assists and 1.9 rebounds in 15.7 minutes per game. His experience will be beneficial to the newcomers.
Who to Watch:
The focus will shift to the frontcourt where Butler returns starters Kelan Martin and Tyler Wideman and role-players Nate Fowler and Joey Brunk. Martin led the team with 16.0 points and 5.8 rebounds last season. He can stretch the defense with his outside shooting and should again be the team's top scorer. Wideman is strong on the glass and in the shot blocking department, but he will need to do more scoring now that Chrabascz is gone. Fowler and Brunk, who missed most of his freshman campaign, bring size to the frontcourt. Fowler is an efficient scorer and should improve on his 5.3 points per game that he averaged last year.
Final Projection:
The frontcourt is in great shape, but it will be the play of the backcourt that determines how far this team will go. Kamar Baldwin is the only returning starter on the perimeter. The 6-1 sophomore is a very good defender and a dynamic scorer who averaged 10.1 points per game as a freshman. Expect Baldwin to emerge as a leader of the unit this year. He will get help from the newcomers, along with Sean McDermott and Henry Baddley. McDermott averaged 10.7 minutes per game as a freshman and is capable of providing an offensive spark off the bench. As long as the young backcourt finds a playmaker or two, the Butler frontcourt will be able to lead the Bulldogs back to the NCAA Tournament.
Projected Postseason Tournament:
NCAA
Projected Starting Five:
Aaron Thompson, Freshman, Guard, DNP last season
Kamar Baldwin, Sophomore, Guard, 10.1 points per game
Christian David, Freshman, Guard, DNP last season
Kelan Martin, Senior, Forward, 16.0 points per game
Tyler Wideman, Senior, Forward, 7.2 points per game
By the Numbers:
Scoring Offense: 76.3 (104th in nation, 5th in conference)
Scoring Defense: 68.9 (86, 3)
Field-Goal Percentage: 47.7 (32, 4)
Field-Goal Defense: 44.5 (215, 6)
Three-Point Field Goals Per Game: 7.7 (145, 5)
Three-Point Field-Goal Percentage: 36.6 (104, 5)
Free-Throw Percentage: 74.1 (55, 3)
Rebound Margin: 0.6 (168, 5)
Assists Per Game: 13.3 (189, 8)
Turnovers Per Game: 10.2 (9, 1)
Madness 2017 Men's Basketball Recruit Rankings:
#82 Kyle Young